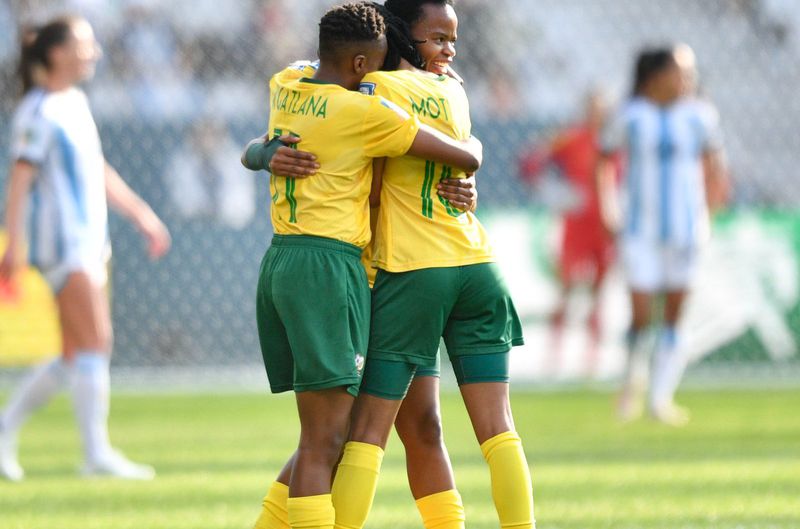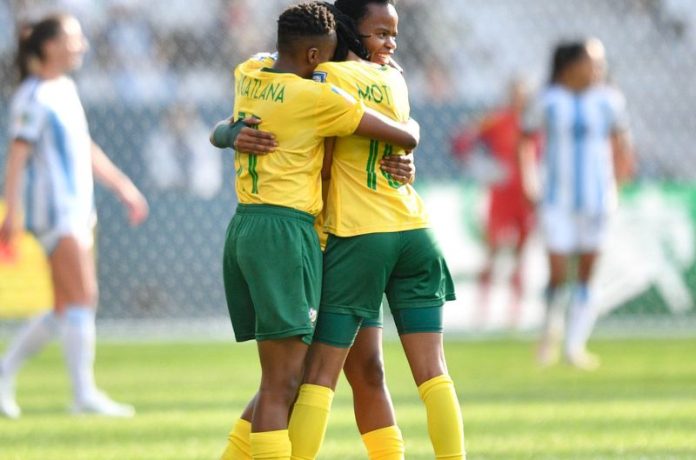 Banyana Banyana came from a goal down to beat Italy 3-2 in a dramatic World Cup match.
A win for South Africa saw them qualify for the round of 16 for the first time.
ALSO READ: Desiree Ellis says Banyana have a plan to 'hurt' Italy
Banyana came into the match knowing that nothing but a win will see them through to the next round. Desiree Ellis's charges struggled to leave their half with Italy looking more likely to score. In the 10th minute, Italy scored the opener after Karabo Dlamini brought down Lucia Di Guglielmo.
KGATLANA SHOWS CHARACTER TO SEE BANYANA THROUGH
Banyana showed character to come back into the match after going down in the early stages.
ALSO READ: Romanian club boss running out of patience with ex-Chiefs player
Benedetta Orsi scored an own goal in the 32nd minute to give South Africa the equalizer and ultimately their way back into the match. Both teams looked to score a second goal before the conclusion of the first half but settled for 1-1 going into the break.
Banyana put pressure on the Italians in the second half and in the 66th minute, they were rewarded after Thembi Kgatlana managed to make her way through Italy's defense before producing a through ball to Magaia who managed to beat the Italian keeper.
ALSO READ: Ntseki reveals why Billiat 'ignores' Kaizer Chiefs
Just as it looks like Banyana will get a historic win, Arianna Caruso equalized for Italy following a corner.
South Africa pushed on for the winner but as they pushed, Italy threatened through counter-attacks and nearly won it but Banyana's keeper produced a save of the tournament to keep her side in the game. With 11 minutes added, Banyana pushed again and were finally rewarded in the 92nd minute.
ALSO READ: Fans lash out at Desiree Ellis following Banyana's defeat
Magaia, who dazzles past two Italian defenders before providing a pass towards Kgatlana, who made no mistake.
Despite Italy's late charge, South African held on for a famous win in New Zealand.