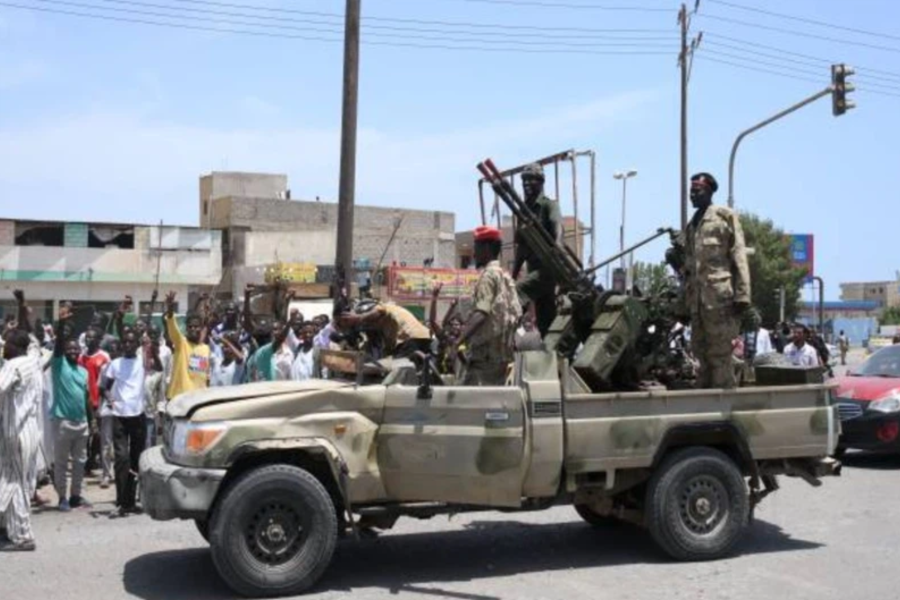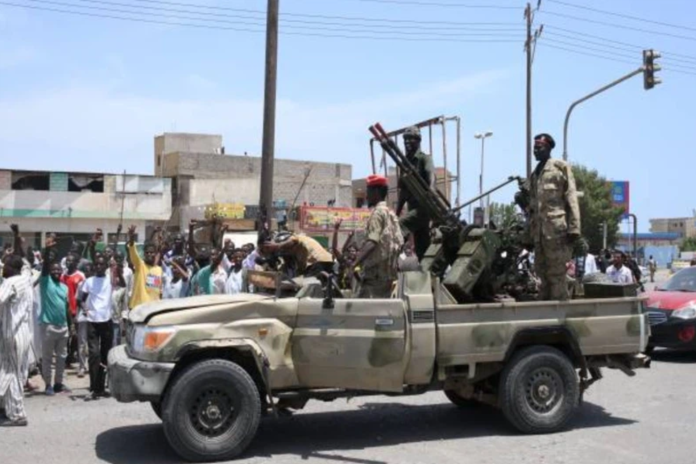 Sudan's paramilitaries have ordered civilians to vacate homes in the capital's south, several residents said Sunday, as fighting between the forces of rival generals raged in the western Darfur region.
ALSO READ: RSF envoy urges peace in Sudan and Darfur
"Members of the Rapid Support Forces (RSF) told me I had 24 hours to leave the area," Khartoum resident Fawzy Radwan told AFP.
He had been guarding his family's home since fighting began in the city more than three months ago between the RSF and the regular army.
The war between army chief Abdel Fattah al-Burhan and his former deputy, RSF commander Mohamed Hamdan Daglo, has killed at least 3,900 people, according to a conservative estimate, and displaced some 3.5 million.
Much of the fighting has occurred in densely populated neighbourhoods of Khartoum, pushing 1.7 million residents to flee and forcing the millions who remain to shelter from the crossfire in their homes, rationing water and electricity.
Hundreds of residents were being evicted from southern Khartoum's Jabra neighbourhood, according to residents on Sunday.
ALSO READ: Nigeria: Curfew imposed to halt rampant food store looting
SUDAN
Jabra and the nearby area of Sahafa are home to the army artillery corps as well as an RSF base used by Daglo.
"They told us this is a military zone now and they don't want civilians around," resident Nasser Hussein told AFP.
The RSF has been accused of rampant looting and of forcibly evicting people from their homes since the war began on April 15.
Along with Khartoum, some of the worst violence has been in the conflict-scarred region of Darfur, where allegations of war crimes have sparked a new investigation by the International Criminal Court.
Again on Sunday, clashes in the town of Nyala — the capital of South Darfur state and Sudan's second-biggest city — sent bombs falling on civilian neighbourhoods, witnesses said.
In the Central Darfur state capital Zalingei, the army "killed 16 rebels and captured 14, including an officer", a military source told AFP on Sunday, requesting anonymity as they were not authorised to speak to the media.
ALSO READ: WATCH: Nine died from Civilian plane crash in Sudan [VIDEO]
Days of "bombs repeatedly falling in our homes" have sent civilians fleeing from Nyala, according to Issa Adam, who spoke to AFP from a displacement camp.
Many are "now out in the open during the rainy reason", he said.
Mohamed Khater had also fled Nyala with his children after bombs killed his neighbours.
From a nearby camp, he told AFP that "no organisation has reached us, and we're scared of the fighting reaching us."
ALSO READ: Civilian plane crash in war-torn Sudan leaves nine dead
Over 2.6 million people have been displaced within Sudan since the war began, and more than 800,000 others have fled across borders.
bur/ami