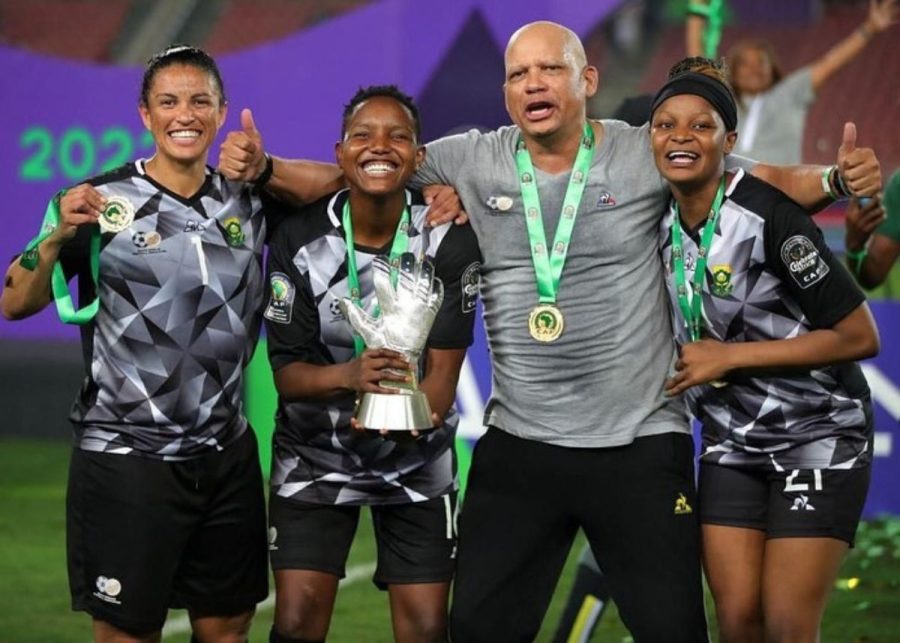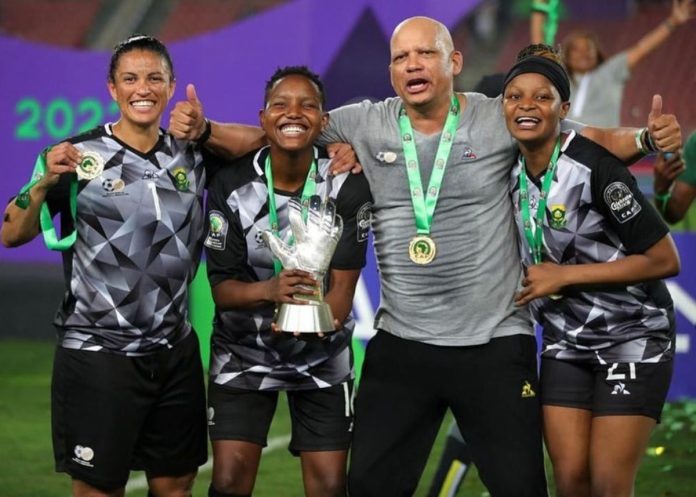 While the football fraternity is questioning Andile Dlamini's exclusion in Banyana Banyana, it has emerged that the keeper is suffering from a heart-related illness.
The South African exclusively gathered that the Mamelodi Sundowns Ladies and Banyana keeper, Dlamini is recovering from a life-threatening heart illness.
ALSO READ I Banyana's Ellis on why underfire Swart started ahead of Dlamini
A source very close to the Banyana camp at the FIFA World Cup tournament in Australia and New Zealand has revealed to this publication.
The calls for Dlamini's inclusion in the team come after the lanky and vocal keeper was sidelined in the opening match against Sweden last weekend.
BANYANA'S DLAMINI RECOVERING FROM HEART ILLNESS
This publication has learned that, despite reports that Dlamini is excluded from the starting eleven because she initiated the strike regarding the bonuses prior to the World Cup tournament.
ALSO READ I Disappointed Mzansi fans blame Ellis after 2-2 draw vs. Argentina
Looking at the opening match against the Swedes, Kaylin Swart was handed the number one spot by coach Desiree Ellis as they lost the tie via a 2-1 scoreline.
In their second match which was a must-win against Argentina on Friday, Swart started ahead of the Sundowns star, Dlamini as Banyana conceded late to squander a comfortable 2-0 lead.
"Andile is still recovering from a heart problem and that is why she is not playing or starting the World Cup matches," revealed the source to The South African.
ALSO RED I Banyana coach Ellis ready for must-win clash versus Argentina
"She was not even supposed to be selected for the tournament or be in the final 23-member squad selected by coach Desiree.
"You will also remember that she has not played for Sundowns since March. But I understand the fans believe in her abilities and are unhappy."
DLAMINI'S EXCLUSION DUE TO LIFE-THREATENING ILLNESS
In a most recent post, The South African reported that Ellis explained why she opted to start with the JVW Ladies keeper, Swart after the loss to the Swedes.
ALSO RED I Banyana coach Ellis ready for must-win clash versus Argentina
The underfire coach, Ellis said she looked at their Group G opponents, Sweden, and thought Swart would be the perfect keeper to start the match instead of Dlamini.
Following the hard-to-swallow defeat, Banyana keeper Swart was subjected to social media backlash and criticism, with many questioning the decision to field her ahead of Dlamini and Kebotseng Moletsane.
ALSO READ I Will Desiree Ellis risk Banyana's 'breadwinner' for Argentina game?
"We knew that if we were in trouble, Kaylin would kick us out of trouble. She did this on many occasions and that is why we made those changes." said the coach.