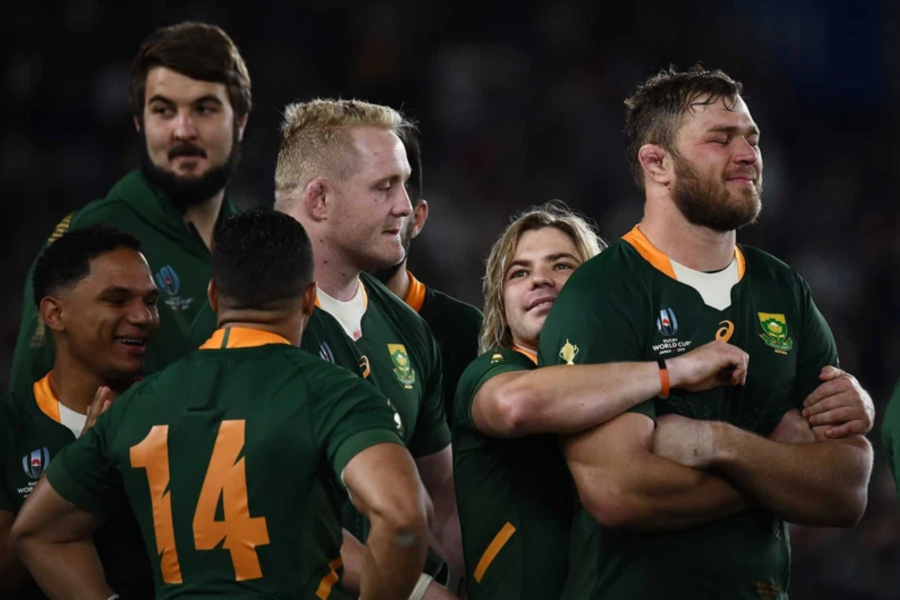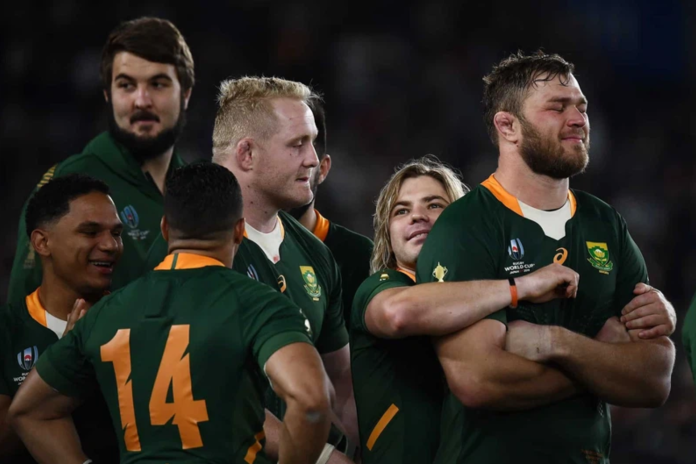 Despite a somewhat dismal performance by the Springboks over the weekend, friends of family of Duane Vermeulen are full of praise for the rugby star, who is set to retire after the Rugby World Cup.
The star athlete – known by his nickname "Thor" – has revealed his plans to hang up his boots soon.
South Africa's match against Argentina on Saturday, 29 July, marked Duane's final game on home soil. It was also the Springboks' last game in SA before they jet off to France for the World Cup.
ALSO READ: Proudest supporters: Springboks WAGS take Ellis Park [photos]
DUANE VERMUELEN'S FAMILY POSTS SWEET TRIBUTE
Duane Vermeulen – who captained the Springboks squad on Saturday – was given a sweet tribute by his family. His wife Ezel posted a video montage of their family and friends who had gathered at Ellis Park Stadium (now Emirates Airline Park) for his final SA game.
She shared in the caption: "This will be one of the most special days that I will always remember. A day filled with emotions: overwhelming, special grateful, blessed, and PROUD."
ALSO READ: Matenase? Springboks fan's dance moves steal the show [watch]
She continued: "One of the first lasts of this year. We are proud of you. You are such an inspiration to the kids and so many people around you".
ALSO READ: CONFIRMED: World Cup dream over for this Springbok stalwart
See the post here.
SPRINGBOKS PLAYER'S 'EMOTIONAL' GAME
In a press conference ahead of the weekend's game, Duane Vermeulen hinted that his days were numbered as a professional rugby player.
The 37-year-old father-of-two made his Springboks debut in 2012.
ALSO READ: Hot or not? Springboks official anthem gets mixed reactions
He said: "As a team, we spoke about the fact thats its probably my last game in the Springboks jersey in SA.
"It may be a bit emotional, but the important thing will be to channel that emotion into leading the team well."
Duane is expected to play his final games for the national team at the Rugby World Cup, which takes place from 8 September to 28 October in France.
ALSO READ: 'Epic': Ex Boks captains join Siya for national anthem [watch]