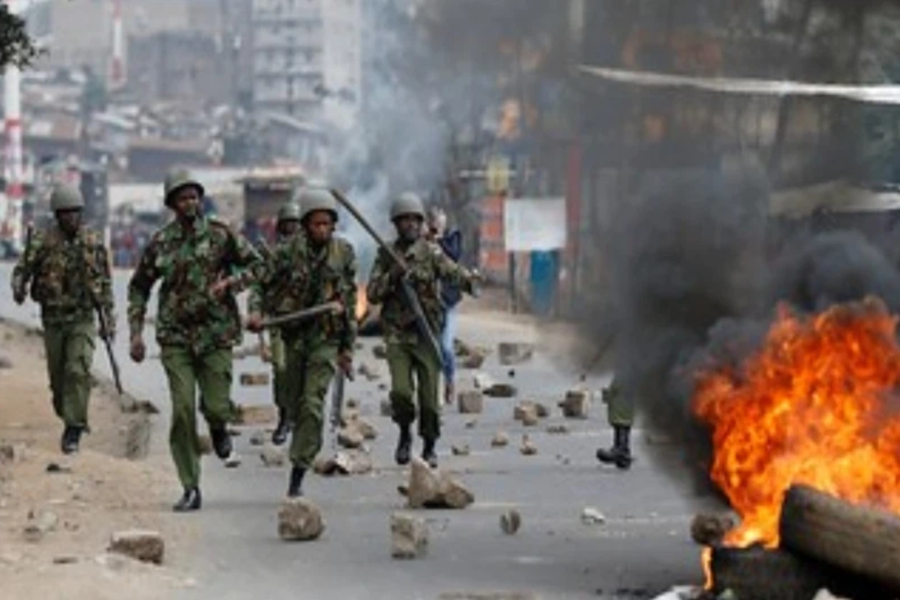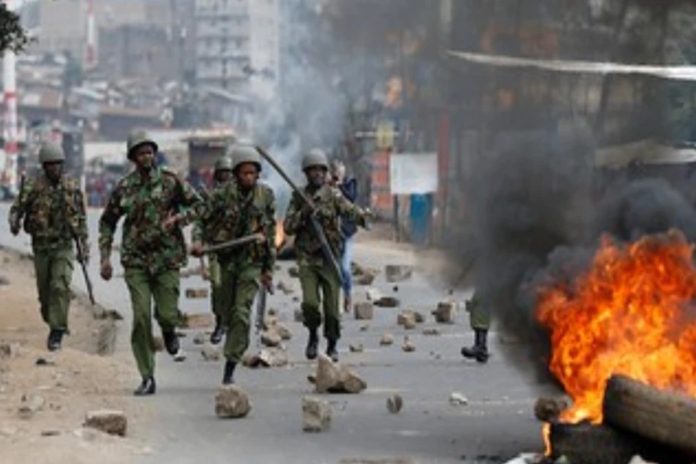 Scenes of looting, closed stores, blocked roads — the demonstrations organised by Kenyan opposition leader Raila Odinga since March threaten to make the East African nation's already fragile economic situation even worse.
Odinga's Azimio coalition blames the government for a cost-of-living crisis and accuses it of adding to Kenyans' misery by introducing hefty new taxes this year, but President William Ruto says the levies are necessary to help the debt-ridden country balance its books.
ALSO READ: Hundreds arrested following deadly Kenya protests
WHO FUELED THE PROTESTS?
Here are key questions about the protests and their implications: Odinga urged his supporters to take to the streets to protest surging inflation and the results of last year's presidential election, which he claims was "stolen".
The demonstrations — spread out over nine days since March — have sometimes descended into violence and vandalism, particularly in the capital Nairobi and some opposition strongholds in western Kenya.
ALSO READ: Climate change-related court cases rise as people fight global warming
Police have fired tear gas and live rounds to disperse stone-throwing protesters, sparking outrage among rights campaigners. Twenty people have died in the clashes, official figures say. The opposition says the true death toll is at least 50. Kenya, a country of 53 million people, is East Africa's economic engine but also faces significant challenges.
Inflation has remained stubbornly high, at 7.9 per cent year-on-year last month, and public debt, already an eye-watering 67 per cent of GDP at almost $70 billion, is becoming increasingly expensive to repay as the value of the Kenyan shilling plummets to record lows.
ALSO READ: Appeals for calm after violent Kenya protests
WHAT ARE THE NEGATIVE IMPACTS OF THE DEMONSTRATIONS?
Analysts expect matters to worsen. "The currency weakness has had a negative impact on public debt, and I still expect further currency weakness," Churchill Ogutu, an economist at investment firm IC Group Limited, told AFP.
Ruto's predecessor and former boss, Uhuru Kenyatta, took out large loans to finance infrastructure projects, and the controversial new taxes imposed by the government are expected to bring in 289 billion shillings ($2.03 billion) to supplement the 2023-24 budget of 3,600 billion shillings.
ALSO READ: Kenyan opposition leader Odinga curses police brutality at protests
Although the demonstrations have not been as bloody as previous political protests in Kenya, notably in 2017 and 2007-2008, they are having a bitter effect on the economy, experts say.
"The demos are creating uncertainty, which leads to lower consumer spending and lower cash in circulation, leading to business closure(s) and job loss(es)," Ken Gichinga, chief economist at Mentoria Economics, told AFP.
ALSO READ: 'Intense cut-off low': Disruptive snow expected in these provinces
LOSS INCURRED ON EACH DAY OF CHAOS
In a country where 80 per cent of the workforce operates in the informal economy, the consequences of repeated demonstrations are quickly felt. "I rely on carrying people who come to the offices; without that, I make close to zero shillings," motorcycle taxi driver Josphat Ng'atho told AFP.
According to an estimate by the Kenya Private Sector Alliance, each day of demonstrations costs the country's economy an average of three billion shillings ($21 million).
ALSO READ: Kenyans turn down opposition's call to boost protests
Odinga called off demonstrations in April and May after the two sides agreed to dialogue, but the talks broke down. On Tuesday, Ruto said he was willing to meet Odinga, but the veteran opposition politician told AFP he would only engage with the president in the presence of a third-party mediator.
As the stalemate drags on, the prospects for Kenya's economy are dimming. On July 20, Fitch Ratings downgraded Kenya's ability to repay its debt to international lenders from "stable to negative", citing the "execution risks of the announced tax hikes amid social unrest". The decision may prompt investors to "reconsider their investment plans, hence having a negative impact on jobs and livelihoods," said economist Gichinga.
dyg/amu/ri