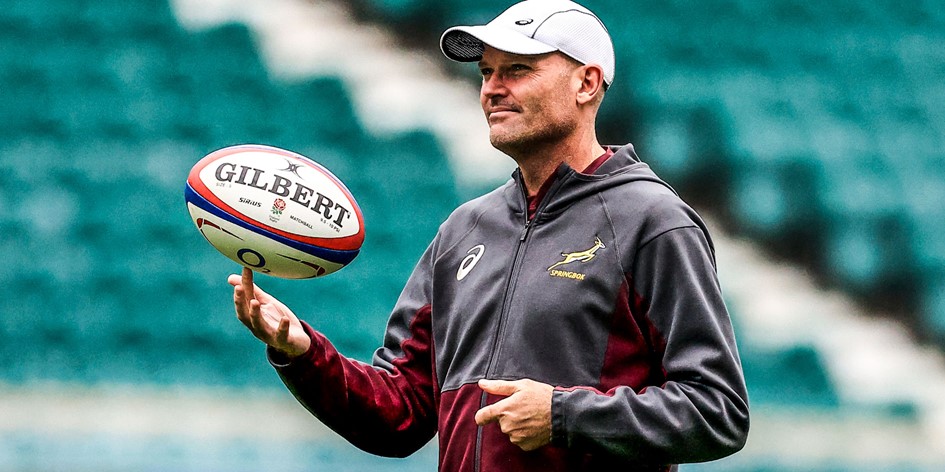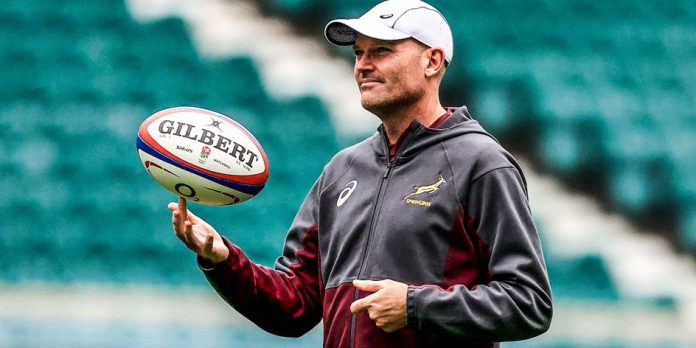 Jacques Nienaber has revealed why one of the most influential Springbok players has been overlooked for selection in the Rugby World Cup warm-up against Argentina this coming Saturday.
ALSO READ: Springbok injury update — Star lock ruled out… again
WHY JADEN WAS ABSENT IN PREVIOUS TESTS IN 2023
Scrumhalf Jaden Hendrikse has not featured in any of the Springboks' Test matches so far this season, initially as a direct result of an injury he picked up while on duty for the Sharks in the United Rugby Championship and later due to the untimely passing of his father.
Hendrikse rejoined the Springbok camp on the team's return from New Zealand, but wasn't selected to play in South Africa's final Rugby Championship match against Argentina at Ellis Park this past weekend.
ALSO READ: Who is the new Springboks captain?
Because he is in need of game-time before the Springboks announce the final 33-man squad for the Rugby World Cup, the live-wire scrumhalf selected in the 26-man party who flew out to Buenos Aires for warm-up Test against the Pumas this coming Saturday.
But when Nienaber announced his team for the game, Hendrikse's name was notable absent despite him traveling to Argentina.
READ | World Cup last chance saloon: Springboks heading to Argentina
WHY JADEN WASN'T SELECTED FOR SPRINGBOKS THIS WEEK
Commenting on Hendrikse's absence for the game, Nienaber confirmed the 23-year-old isn't injured, he is just unfortunate.
"There is nothing wrong with Jaden. He is fit and ready to go. The thing around him, he would've played if it wasn't for the unfortunate family tragedy that happened.
"The plan we had about who is going to play where and when was explained to the squad, but we said there might have to be adjustments for injuries or loss of form. It was plotted out way in advance."
ALSO READ: Eight-day countdown to Springboks' RWC squad announcement
"It's a little bit easier for us to make a decision on Jaden because we know him and know what he can do. We've seen him in training. We know what he did for us last year – his first big game was against the All Blacks at Mbombela when Faf [de Klerk] got concussed. With little Test experience, he helped the pack and drove them forward to get a good result," the Springboks coach explained.
"We know what we have in him. There's nothing you must read into it. It was just unfortunate. We wanted to give Cobus [Reinach] another go this weekend and we wanted to give Herschel [Jantjies] a go. It is Hersch's first opportunity this year. Jaden would've got an opportunity earlier, but he is just unfortunate due to circumstances."
FOR THE LATEST SRPINGBOKS AND RUGBY WORLD CUP 2023 NEWS VISIT THE SOUTH AFRICAN WEBSITE