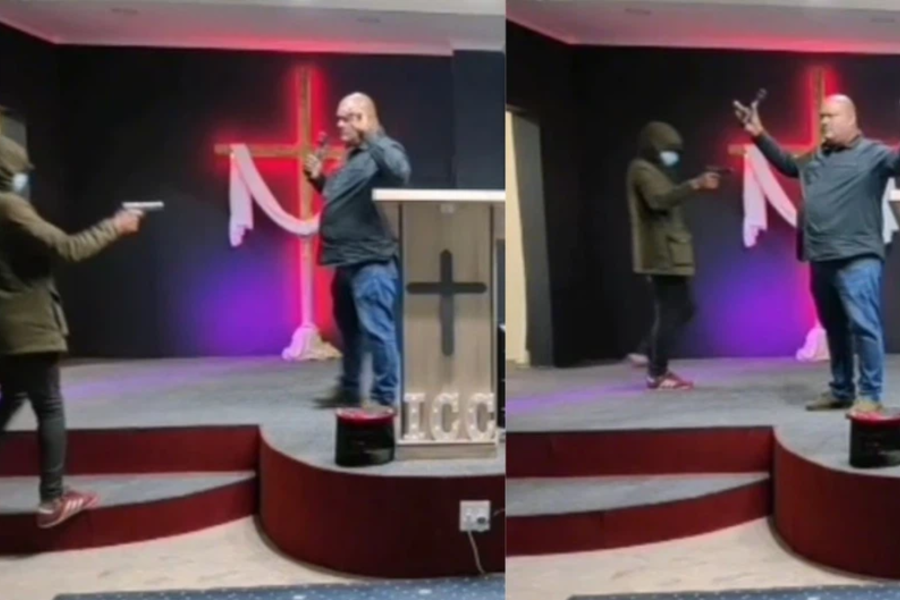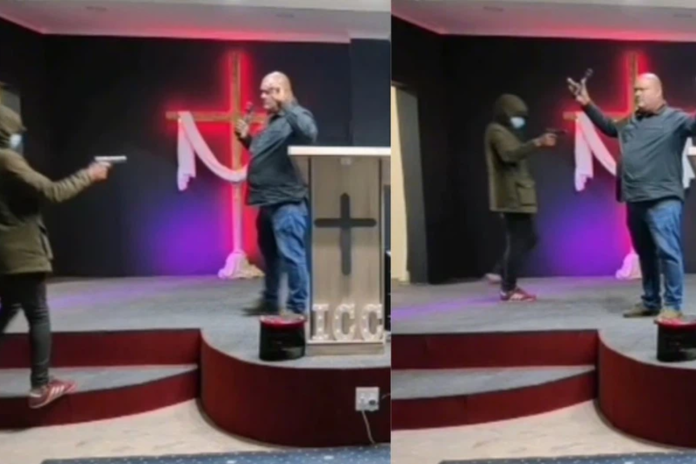 An armed robbery at a church in Durban was captured on a live stream.
WATCH AS FIVE ARMED MEN STORMED A CHURCH ON THURSDAY
According to Reaction Unit South Africa (RUSA) spokesperson Prem Balram, the robbery happened on Thursday evening at a church on Spring Road in Tea Estate.
ALSO READ: SAD: Man presumed drowned in KZN's destructive weather
THE ARMED ROBBERY WAS CAUGHT ON A LIVE STREAM DURING A SERVICE
"The live stream was being viewed by individuals throughout South Africa and India when five armed men stormed the church and held up members of the congregation. The robbers made off with valuables and three vehicles."

Prem Balram
ALSO READ: Three-year-old killed, women sexually assaulted in church robbery
THE ROBBERY HAPPENED ON THURSDAY EVENING IN KZN
He said members of Reaction Unit South Africa (RUSA) recovered a maroon Toyota Corolla abandoned in Amatikwe in KwaZulu-Natal at approximately 20:28.
ALSO READ: Wildfires in northeast Algeria destroy homes, killing 34
NO INJURIES HAVE BEEN REPORTED
"A GWM Steed was recovered by Netstar one kilometre away. A white GWM Hover with registration NT 51979 is yet to be located. "
Balram said, fortunately, no injuries were reported.
ALSO READ: Hillsong Church robbery: Police reveal wanted suspects [photos]
WATCH THE VIDEO HERE:
Earlier this year, two Cape Town communities were left reeling after two gruesome crimes took place. A three-year-old boy was hacked to death, and two women were sexually assaulted during a church robbery.
EARLIER THIS YEAR A CHURCH CONGREGATION WAS ATTACKED IN CAPE TOWN
Two gunmen allegedly stormed the Showers of Blessings Christian Zion Church in Taiwan, Khayelitsha, on Sunday, 9 April.
"The pair allegedly robbed the congregation and sexually assaulted two women before taking off with cellphones and money," – said the police ministry spokesperson.