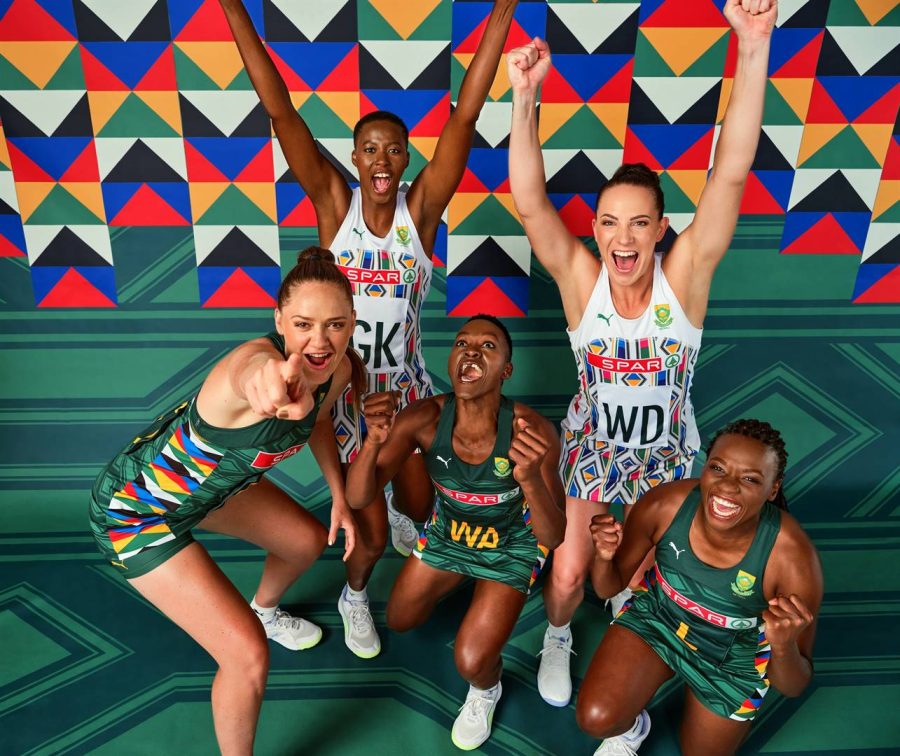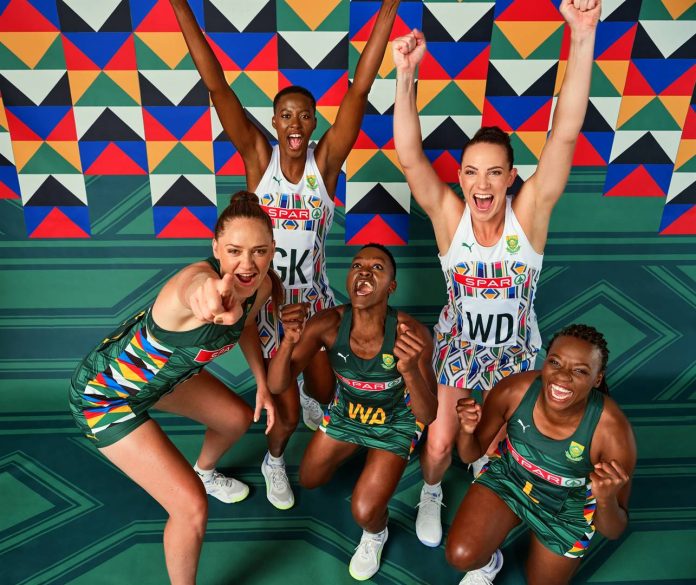 Minister of Sport Zizi Kodwa has reminded the brave SPAR Proteas netball team to always remember they are carrying Mzansi's hopes at the World Cup.
Kodwa was addressing the Proteas at a flag handover ceremony at the Southern Sun Waterfront Hotel in Cape Town, saying the netball team must fight.
ALSO READ I Netball SA boss: SPAR Proteas must win the opening match
The South African netball team are the hosts of the World Cup tournament that will be played in Cape Town.
SPAR PROTEAS REMINDED TO CARRY MZANSI HOPES
As coach Norma Plummer's Protea squad was given a timely reminder by the minister, he urged the team led by skipper Bongi Msomi to be brave.
At the same time the minister said Msomi and her teammates must bring glory to the millions of people they will be representing once they step onto the court.
ALSO READ I SPAR Proteas skipper Msomi bags personalised shoes from Puma
"It is a special occasion for us as a country that we are gathered here once more to send warriors to represent South Africa," said Kodwa.
"In yourselves, you carry the aspirations and hopes of many South Africans.
"When we hand over a flag to you, to the national team, you know that you represent the aspirations and hopes of the nation.
ALSO READ I SPAR Proteas' Chawane is fearless ahead of Netball World Cup
"Therefore as you enter the netball court, you should know that not only do you represent yourselves, you represent millions of young girls who are sitting somewhere."
Meanwhile, Kodwa also stated that deputy president Paul Mashatile will be part of the tournament's opening ceremony tomorrow while President Cyril Ramaphosa will hand over the trophy when the winners are crowned on August 6.
ALSO READ I SPAR Proteas' van der Merwe speaks unity in the team
SQUAD BOSS ON WINNING THE OPENING MATCH
Checking out a related piece on the Proteas, The South African covered that Netball South Africa president Cecilia Molokwane rallied behind the team.
Molokwane said the netball senior national team, SPAR Proteas will have to set a tone in their opening match of the competition in front of home crowds.
ALSO READ I Bongi Msomi headlines Netball SA's final World Cup squad
"The importance of winning the opening game is giving South Africans the hope to say we are not just following the Spar Proteas but we are following a winning team," she said.
The Netball World Cup will get underway on Friday, 28 July at the Cape Town International Convention Centre where the Proteas will face Wales.