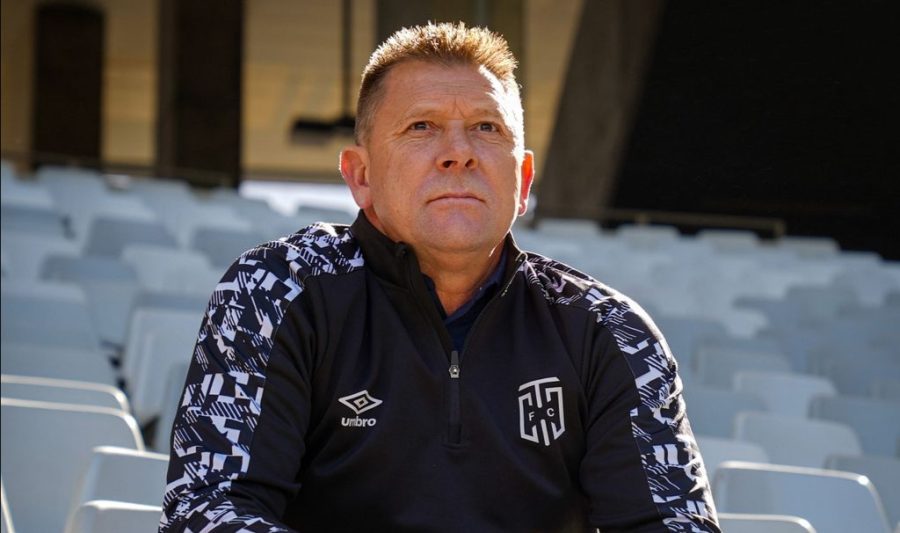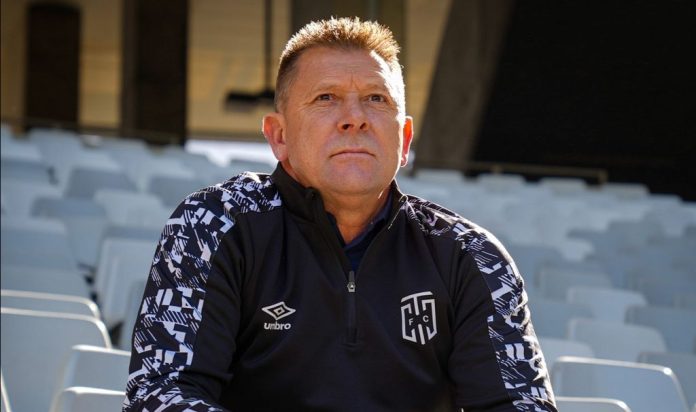 Cape Town City coach Eric Tinkler is delighted as they unveil Angolan international striker Jo Paciencia as the club announced him on Wednesday.
City said the experienced striker, Paciencia joins on a permanent deal after impressing coach Tinkler and his technical team.
In a statement shared by City on social media, the club the new Angolan signing comes as they look to bolster their striking department.
CITY BOSS TINKLER IMPRESSED & UNVEIL ANGOLAN STRIKER
The Citizens have parted ways with star midfielder Mduduzi Mdantsane who has since joined Kaizer Chiefs ahead of the new DStv Premiership season.
According to Tinkler's sentiments, Angola's Paciencia impressed him, saying he is an explosive striker who fits in with their brand of football.
"Cape Town City is delighted to announce the signing of Jó Paciência. The Angolan centre forward signs a permanent deal to bolster the forward options ahead of the new season," said the club on Twitter.
The former Bafana Bafana international, Tinkler also expressed hope that the new Angolan hitman will do very well in the South African top flight.
"Very impressed with what we saw, quite an explosive striker, technically good and a natural goal scorer," added Tinkler.
The 27-year-old Paciencia was previously on the books of Angolan clubs such as Sagrada and GD Interclube and brings CAF Champions League and Confederation Cup experience.
TINKLER'S CITY UNVEIL NEW HOME KIT, SIGN NEW HITMAN
Meanwhile, The South African recently published that the Mother City-based club became the latest PSL club to unveil their newest home kit for the 2023-24 season.
The Citizens get their season underway with a home game against PSL returnees Polokwane City on Sunday, 6 August at Athlone Stadium – kick-off is at 17:30.
Now, Tinkler's men will take to the field looking different compared to the previous seasons where their home kits looked a bit similar.