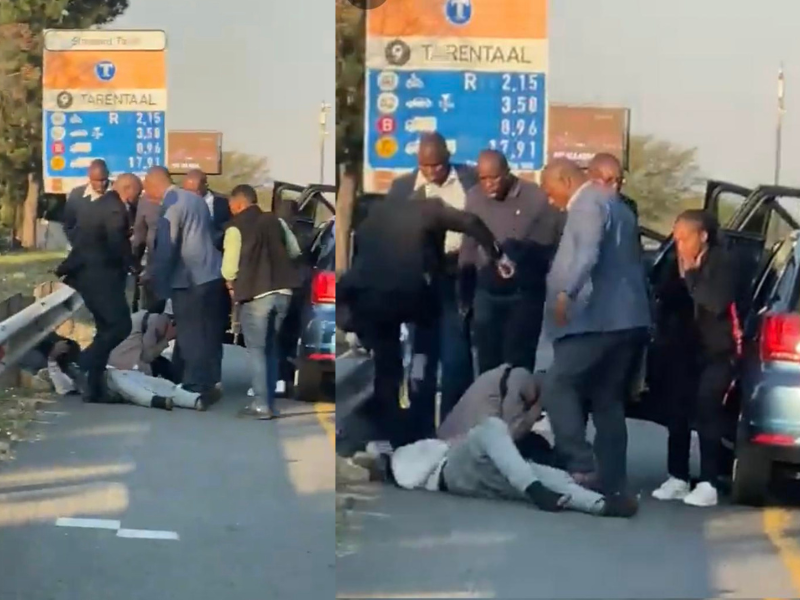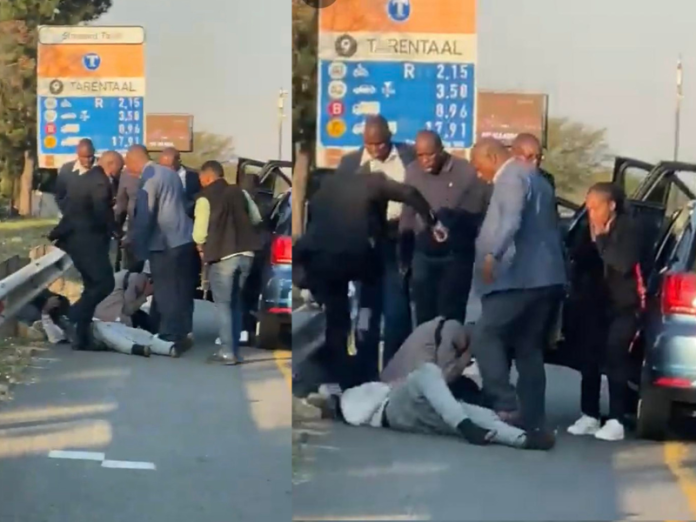 The eight police officers linked to deputy president Paul Mashatile's VIP protection Unit have been granted bail by the Randburg Magistrate's Court. The officers are facing 12 charges resulting from an assault which occurred on the N1 highway in Johannesburg.
CASE AGAINST OFFICERS 'WEAK'
ALSO READ: VIP Protection Unit in viral video suspended from their duties
Each of the the eight officers has been granted bail of R10 000 with Magistrate Hleziphi Mkhasibe saying the state has made a weak and frail case, which was added to the roll prematurely.
Mkhasibe also stated that the officers do not pose a flight risk as they have strong economic and family ties in the country. The officers have also handed over their passports.
During bail application, the State revealed that the witness who had taken the video of the accused had received threatening messages, possibly from one of the officers however the court says the State has failed to prove that the accused made any contact with the witness.
VICTIM'S WERE UNKNOWN TO THE ACCUSED
ALSO READ:The REAL function of SAPS VIP Protection Services
ALSO READ: Scandalous VIP Protection linked to Paul Mashatile
Dubbed the 'Blue Light Bullies' by disgruntled social media users, the officers were caught on camera on the 4th July, beating up three occupants of a blue Polo Vivo. The passengers were dragged out of the vehicle, kicked, had assault rifles pointed at them with one occupant becoming unconscious during the ordeal, however the accused continued assaulting him.
They had handed themselves over at the Sandton Police Station and had remained in custody.
ALSO READ: Five dead in Joburg shootout between rival illegal mining gangs
During their bail application, the accused stated that they pose no flight risk as they are mainly the primary breadwinners. Also remaining behind bars would deprive them of an income. Despite still receiving a salary, they were missing out on benefits such as overtime pay. IPID are yet to arrest Unit
The matter was postponed to September 27, for further investigations.