Heading in source content should remain active
Zandile Khumalo shades Advocate Zandile Mshololo while gushing over her son whom she claims is her doppelganger.
Taking to Instagram, the singer shared a photo of when she was 23 months old; a photo of her son Zenala who is 23 months old was placed by her photo to prove the striking resemblance they both have.
However, Zandile concluded her caption by dragging Adv. Mshololo by calling her a fraudster.
The advocate exuded her brilliance during the trial of the murder case of Senzo Meyiwa, and it got her trending.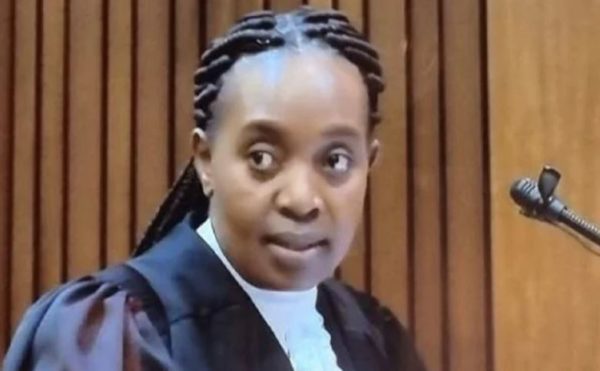 However, here is what Kelly Khumalo's sister has to say:
Unfortunately, the photo on left yanethwa izimvula eNquthu but on the left it is me when I was 23 months old, and on my right is Zenala who is 23 months now………"Nywe nywe nywe he is a photocopy of his father" kuphi la Nabanye bathi uZandie Khumalo akana Matric ngisanganelwa ileya "fraud"ye "lawyer" u Mshololo before I exposed her ukuthi u weak kangakanani ngababuka nje ngase nga poster isithombe of my Diploma Graduation basaqulekile namanje abakaze bavuke abazi mina Ikeep slips naleya "lawyer" yabo has never recovered she fumbles every day in court since I left."
Instagram users slammed Zandile for trolling the advocate.
Reactions be like:
"But there was this time you posted Mshololo's picture on Instagram now because ADV Mshololo has proven it to court that she's not your friend you're coming after her😂😂😂 A simple question was asked " Do you have matric " you should've said Yes and stop all this drama… Hands off Adv Moshololo!"
"Y are you talking about her is she intimidating you…. I've never seen a person that lack emotional intelligence like you in my life."