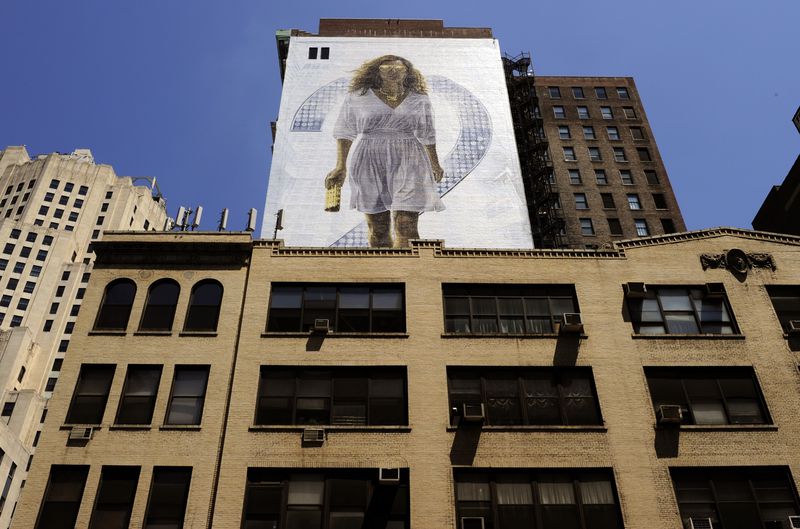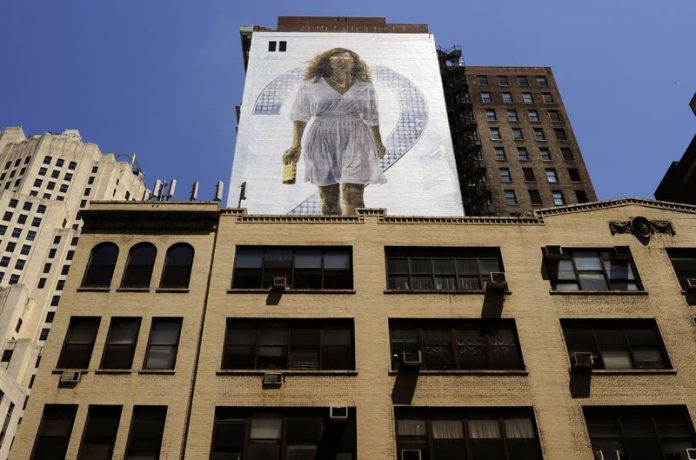 Season 2 of Sex and the City reboot And Just Like that is back with more romance drama and, more importantly, fashion for Carrie Bradshaw.
The success of the Sex and the City remake And Just Like That has spilled over into the realm of fashion.
And with searches for different components of the programme increasing, it appears that the style portrayed on screen has found its way into fans' own looks.
And Just Like That is full of memorable fashion moments, from baguette bags to Carrie's love of iconic Manolo Blahniks.
Boohoo's fashion experts have investigated what's currently trending using Google search, Pinterest, and TikTok trends spawned by the series and reveal how to embrace the Carrie Bradshaw look and here we relay those findings.
SEARCHES FOR 'BAGUETTE BAG' HAVE EXPLODED
ALSO READ: Kate Middleton steals the spotlight at Wimbledon
After being Carrie Bradshaw's go-to handbag during the initial run of Sex and the City and now appearing in And Just Like That in both Seasons 1 and 2, the baguette bag has become the "it" bag once more.
Carrie is seen wearing a bright pink limited-edition custom outfit created especially for the show by Fendi and Sarah Jessica Parker in Season 2, Episode 3. Carrie's purple purse from the first season of Sex and the City served as inspiration for the design of the bag this time around. Since Season 2 has been airing, Pinterest searches for "Baguette bag" have increased by 170%, demonstrating that the bag is still experiencing its iconic moment after making its initial appearance back in 1997.
ALSO READ: Beyoncé Stuns at 'The Book of Hov' Exhibition
The instantly recognizable bag is also versatile and may be used with both casual and formal attire and has been shown to never go out of style. Enthusiasm for the baguette bag style is anticipated to increase as smaller handbags and other early 2000s fashion classics see a return to favor.
CARRIE BRADSHAW POWERS INTEREST IN BLUE HEELS
From her iconic pair of blue satin heels that were a gift from Mr. Big in the first movie to 'And Just Like That' in the first episode of Season 2, when Carrie chooses to re-wear her wedding dress with a pair of stunning blue heels, Carrie Bradshaw's love for Manolo Blahnik shoes has been a consistent theme throughout Sex in the City.
People have always loved brightly colored shoes, and Carrie's choice of heels is totally on trend, as seen by the tremendous 599% increase in global Google searches for "blue heels" over the previous three months.
Statement heels are having their moment, and it's not just blue heels that people are searching for. Pink heels have also seen a 30% increase in the past twelve months worldwide and these brightly colored heels are perfect for taking any outfit to the next level.
CARRIE BRADSHAW'S HEATLESS CURLS
Carrie Bradshaw's hair is also in style, in addition to her outfits. Pinterest searches for "Carrie Bradshaw fashion" and "Carrie Bradshaw hair" have been surging, with searches for her clothing rising by 335% and "Carrie Bradshaw hair" by 525% respectively over the past year.
On TikTok, heatless curls are also trending, with #heatlesscurls receiving 5.4 billion views and #heatlesscurlstutorial receiving 30.2 million. A fantastic way to curl your hair without running the risk of heat damage.
Users of TikTok have been experimenting with commonplace objects in their hair, such as t-shirts, socks, and bathrobe belts, to obtain this effect. The ideal way to complete any look and get those feelings is to follow this trend on TikTok, which has gone viral.
OVERSIZED AND COMFY IS FASHIONABLE TOO
And Just Like That leans more towards straightforward fashions that favor comfort whereas Sex and the City largely featured attire that was on the dressier side. Carrie demonstrates that a simple look can turn heads. In Season 2, Carrie is preparing poached eggs at home, and her attire takes on a cozy, adorable, oversized style. The sweatshirt has "New York Times" emblazoned on it, and it has a plain, oversized look that is minimalist in design. According to Google searches, oversized shirts are presently in style. Over the last year, searches for "oversized t-shirt" and "oversized jumper" have increased by 73% and 75%, respectively.
LEOPARD PRINT IS THE PATTERN OF THE SEASON
An memorable leopard print scene occurred in Season 2, Episode 2 when Seema went to get a blowout while wearing a headscarf and a head-to-toe leopard print outfit. The hashtags #leopardprint and #leopardprinteverything have received a combined 402.5 million and 1.0 million views on TikTok, where leopard print is now trending.
As a timeless design that can be used repeatedly, leopard print may become a wardrobe essential. Consider leopard print accessories like hats, headbands, purses, or belts if you don't like the full-on look of head-to-toe leopard realness.