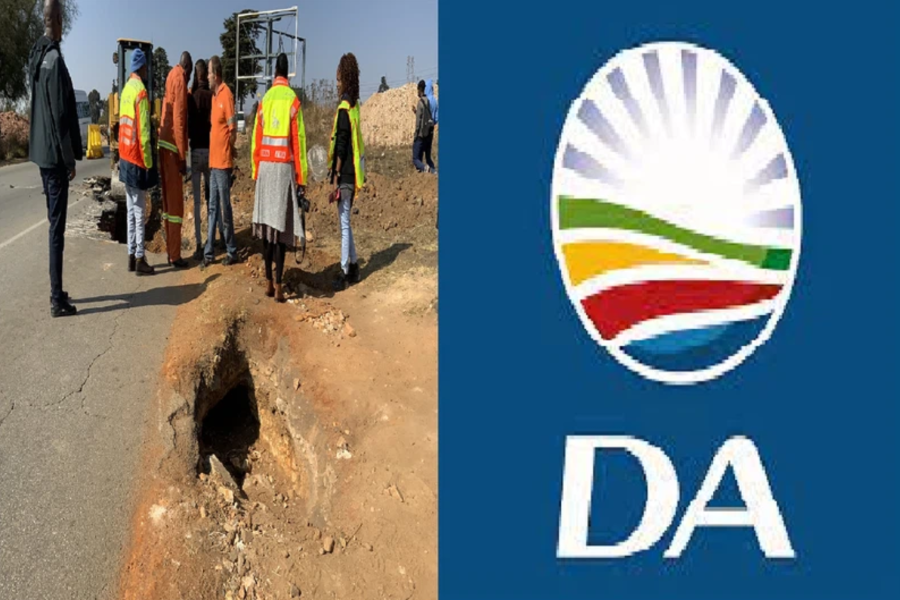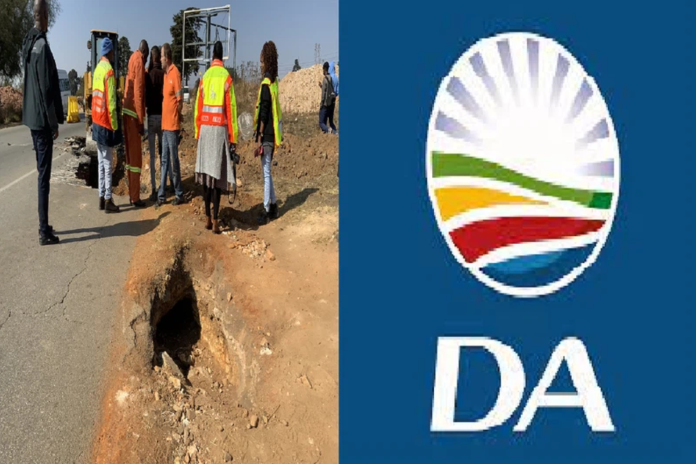 The Democratic Alliance in Gauteng has accused the provincial government for dragging their feet, when it comes to addressing matters surrounding illegal mining in the province.
The party believes that lives are at risk if the illicit industry is left unabated. The DA says the industry is a big contributor to the increase in tremors, sinkholes, and contact crimes like rape, kidnappings, and gang violence in mining communities.
ALSO READ: Sinkholes formed by illegal mining cause death trap for motorists
ILLEGAL MINING BEHIND ROODEPOORT SINKHOLE
Miles Stoker road closure : Sinkhole due to illegal mining activity

The Johannesburg Roads Agency (JRA) has, with immediate effect, closed one lane of Miles
Stoker Road in the Roodepoort direction due to a sinkhole which has developed because of illegal
mining activity in the… pic.twitter.com/h0Lxw3hCZY

— City of Joburg (@CityofJoburgZA) July 26, 2023
According to the Johannesburg Roads Agency, there is extensive mining directly underneath the road surface, which 'has compromised the structure of the road and could result in total collapse.'
DA spokesperson for Cooperative Governance and Traditional Affairs Nico de Jager says they have submitted questions to Premier Panyaza Lesufi in the Gauteng Provincial Legislature to ascertain if the provincial government has measures in place to address illegal mining in the province.
ALSO READ: South African Airways dogdes a bullet with Airlink claim
#JoburgServices #JHBTraffic #JoburgUpdates
📹: MILES STOKER ROAD CLOSURE – SINKHOLE DUE TO ILLEGAL MINING ACTIVITY

Road closures remain on the northbound carriageway along Miles Stoker Road, between Main Reef Road and Roodepoort. Repairs are being currently done in the area. pic.twitter.com/MJOuVjVGZ2

— Joburg Roads Agency (@MyJRA) July 27, 2023
ILLICIT INDUSTRY HAS CLAIMED MULTIPLE LIVES
"Many people have died because of illegal mining, and residents' safety is under siege due to gas explosions linked to illegal mining" says de Jager.
"Three weeks ago, 17 people died, and more than 16 were injured due to a nitrate oxide leak from a gas cylinder used by illegal miners to clean gold dust in Angelo Informal Settlement in Boksburg.
The party demands a multi-governmental effort namely from the Premier, Gauteng MEC for Community Safety, and Gauteng SAPS commissioner, to engage with their national counterparts.
ALSO READ: Lesotho ask SA to help retrieve bodies of illegal miners
"Different stakeholders in the mining sector must be included to develop a strategy to address illegal mining. It should include a safety plan to ensure the safety of residents in mining areas", de Jager adds.