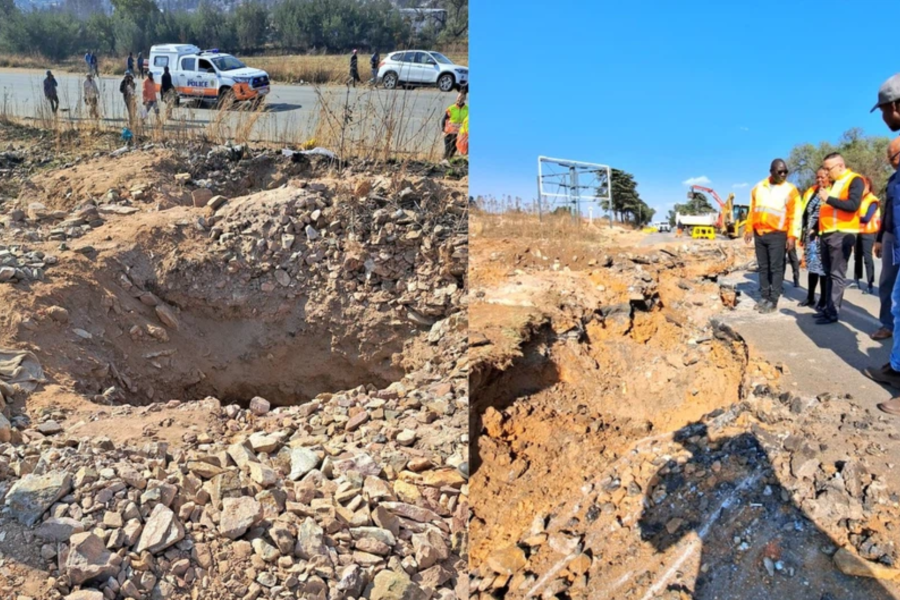 Five people have been shot dead in South Africa's Johannesburg in suspected violence between rival illegal mining gangs, police said Sunday.
GRAPHIC CONTENT: 20 zama zamas shot over illegal mining turf war
The five bodies, believed to be of illegal miners, were found near an abandoned mine shaft clsoe to a slum in the suburb of Riverlea west of Johannesburg.
"Preliminary investigation suggests that two rival groups of the illegal miners were shooting at each in the area" police said in a statement.
WATCH: Government to intervene on the illegal mining [VIDEO]
Police
have opened an investigation into the killings and have appealed the public with come forward with any information.
ILLEGAL MINING
With an unemployment rate of more than 32 percent, South Africa counts thousands of illegal miners nicknamed "zama zamas" ("those who try" in the Zulu language).
DA calls on provincial government to tighten grip on illegal mining
The Johannesburg region is dotted with slag heaps, shafts and deep trenches left by generations of miners, whose arrival in a gold rush in the 1880s led to the birth of the city.
Access to these old mines is controlled by gangs of zama zamas.
Sinkholes formed by illegal mining cause death trap for motorists
In September last year, local media reported that at least seven illegal miners were shot and killed near the same slum.