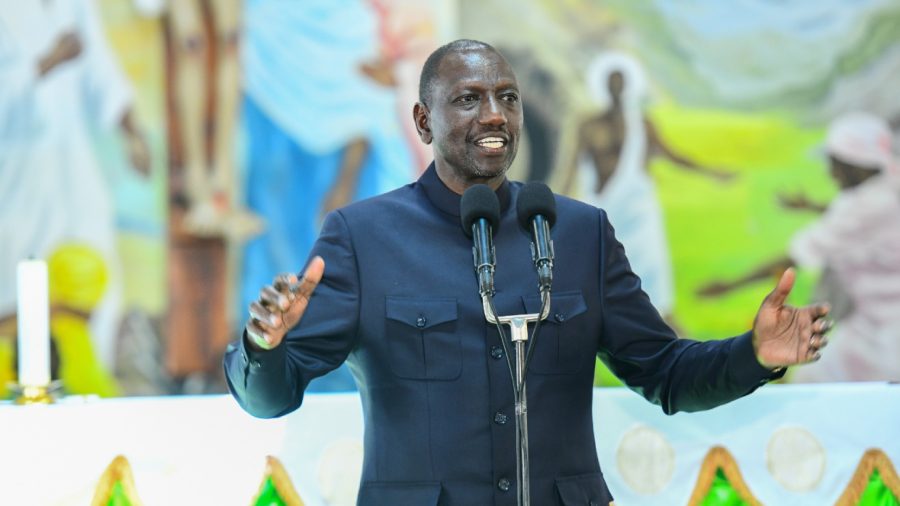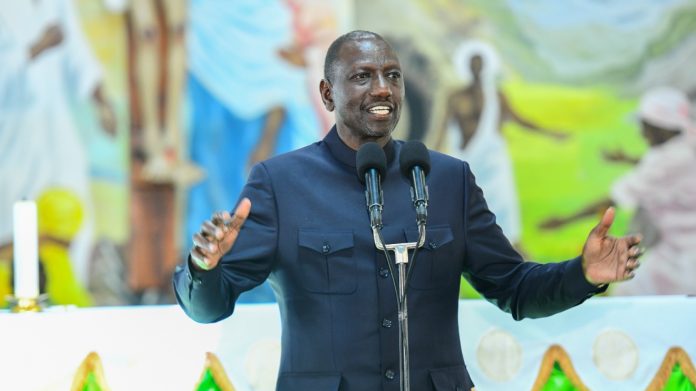 Kenyan President William Ruto said Sunday 30 July 2023 he would "not negotiate about the safety of our country" with his rival after agreeing to dialogue to end violent protests against his government.
Both sides announced on Saturday that they would join a committee to resolve their differences "amicably" following a sustained campaign of opposition-led street demonstrations that left at least 20 people dead.
Opposition leader Raila Odinga has staged nine days of protests since March against what he says is an illegitimate government responsible for an economic crisis hurting the poor.
One of East Africa's most stable democracies, the unrest has provoked alarm at home and abroad and spurred calls for mediation to end the standoff. Ruto said he was open to dialogue but warned his opponent against any more "violent demonstrations" that put life and property at risk.
"We will not negotiate about the safety of our country," he said at a church service in the coastal region of Kwale. The opposition Azimio alliance said the government had acted dishonestly before the talks had even begun, accusing them of releasing a "one-sided statement" that misrepresented their concerns.
ALSO READ: Civilian plane crash in war-torn Sudan leaves nine dead
Azimio warned they reserved the right to protest if ignored. "Until we agree that each party has the freedom and right to bring its issues to the table and as we continue to pursue discussion, we shall continue with our engagements with the people," it said.
RAILA RULED OUT TALKS WITH RUTO
Odinga, who claims last year's presidential election was "stolen", had ruled out talks without a third-party mediator. But following a meeting brokered by former Nigerian president Olusegun Obasanjo the rivals agreed to form a 10-member committee of equal representation to iron out their differences.
Azimio said the rising cost of living and repeal of a finance bill responsible for tax hikes remained their "priority" for discussion. It also said electoral reforms and an audit of the August 2022 election must be among the topics canvassed, along with accountability for police "brutality" during the protests.
But Ruto said he would not discuss economic policy with the opposition when his government was "effectuating our manifesto that is heavy on reducing the cost of living." "We need to work together, our persuasions notwithstanding, to transform Kenya," he said.
THE OPPOSITION REJECTED THE EARLIER STATEMEN
An earlier statement that said both parties agreed to discuss creating a permanent office for Odinga and put aside discussion of the finance bill was rejected by the opposition.
"Azimio had nothing to do with it," it said. Some analysts cautioned against speculation that Ruto and Odinga could be brokering a power-sharing arrangement and said it remained unclear what, if anything, the talks would yield or when they would begin.
Odinga called off demonstrations in April and May after Ruto agreed to dialogue through a similar committee, but those talks broke down. Opposition protests following Odinga's election loss in 2017 continued until he brokered a surprise pact the next year with former president Uhuru Kenyatta that became known as "the handshake".