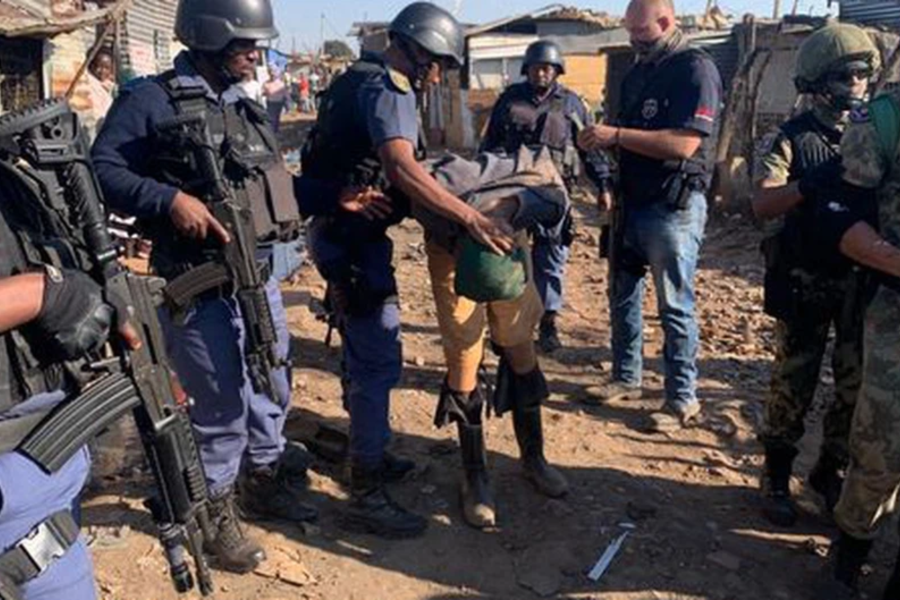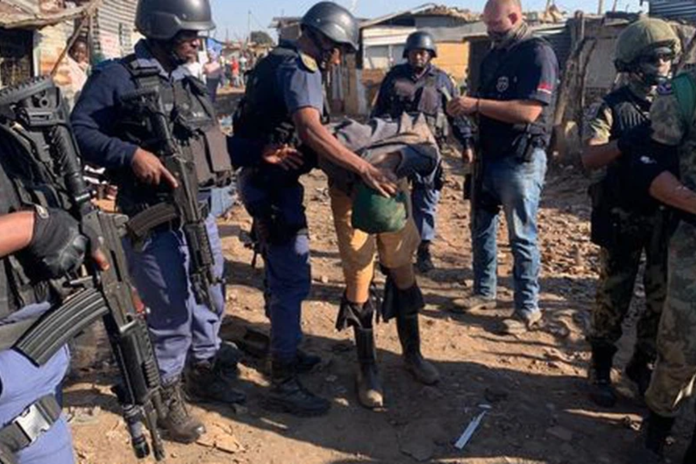 Following an outcry by the community of Riverlea, west of Johannesburg about the danger posed by zama-zama gangs, police specialised units descended on the area.
ZAMA ZAMA GANGS TAKING OVER THE STREETS OF RIVERLEA
This follows the visit by Minister of Police General Bheki Cele who assured the community of Riverlea that law and order will be restored in the community.
On Monday, 31 July, General Cele led a high-level delegation of senior police officers to the area to assess the local police's responses to illegal mining in the area and other crime challenges raised by the community.
ALSO READ: Riverlea Zama-Zama saga: Bheki Cele mobilises specialised units
Today, Wednesday, 2 August, Major General Zulu from Operational Response Services led the specialised Units through the streets of Zamimpilo conducting stop and searches.
POLICE SUCCESS ON THE OPERATION
Police reported that the total number of arrests since yesterday is 30 undocumented persons, including one for possession of an unlicensed firearm and ammunition, three for possession of suspected stolen property and three for common assault.
"Members have also seized pendukas, gas cylinders and other illegal mining equipment."

Police
ALSO READ: GRAPHIC CONTENT: 20 zama zamas shot over illegal mining turf war
Specialised units have been joined by Vision Tactical Security which is also assisting with the deployment of drones in support of the members on the ground, police said.
ALSO READ: Havoc as Cape Town taxi drivers retaliate against police
DRUG MANUFACTURERS ARRESTED IN DELMAS
Meanwhile, an intelligence-driven operation has led to the arrest of 16 suspects for illegally operating a drug laboratory as well as a refinery in Delmas yesterday, Tuesday 01 August 2023 at about 06:00.
Gold Bearing materials, 16 Pendukas, a Crusher, generators, a pill presser, press bits and chemicals with scales were recovered.
A TLB which was reportedly stolen in Protea, Gauteng Province was also recovered in the area.
The arrested suspects are expected to appear in the Delmas District's Court tomorrow, Thursday 03 August 2023 for Contravention of Drug and Drugs Trafficking Act, illegal mining, possession of Gold Bearing Materials as well as for possession of suspected stolen property.
ALSO READ: JHB CBD gas line explosion blamed on illegal miners (Zama Zamas)