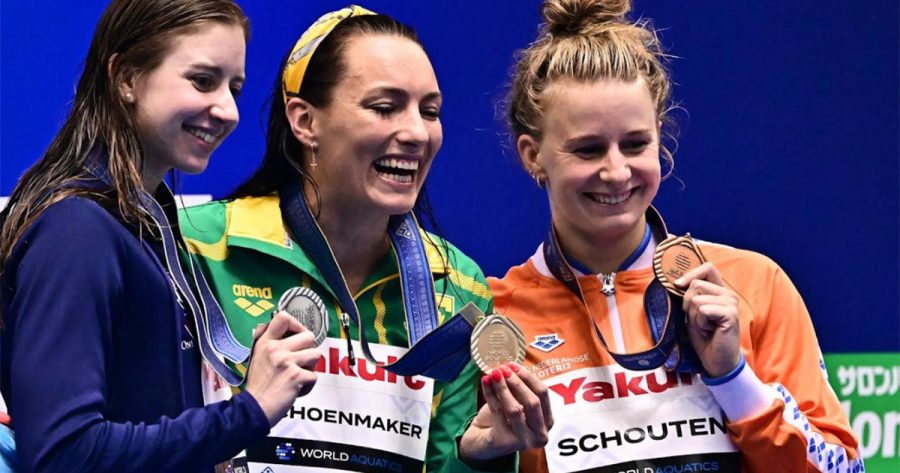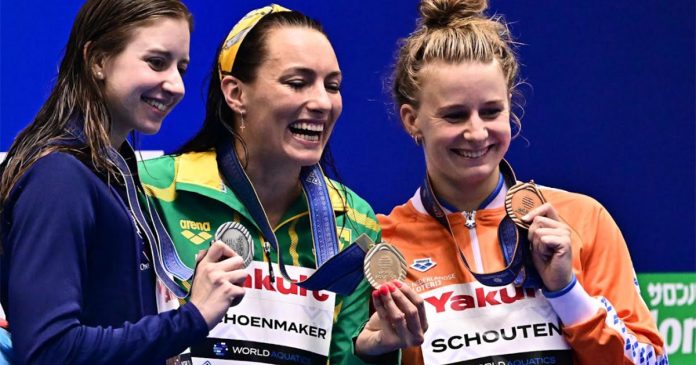 Popular swimmer Tatjana Schoenmaker has made history as the FIRST South African woman to win a world title at the World Aquatics Championships! Schoenmaker scooped Gold in the 200m breaststroke, adding it to her 100m silver, in Fukuoka, Japan, on Friday.
The 26-year-old Olympic champion had been fastest through the semifinals of the event and made sure she finished out in front again in the final, reaching the wall in 2:20.80.
American Kate Douglass was second in 2:21.23 with Dutchwoman Tes Schouten claiming the bronze in a time of 2:21.63.
An emotional Schoenmaker admitted she has had a tough time since winning Olympic gold in the same event two years ago, but the former world record holder proved she is well and truly back, producing her fastest 200m breaststroke time since that famous race in Tokyo. She said:
"I think it was unexpected – that's why there's so much emotion because coming into this meet, I wasn't really ranked in the top three in any of my events. My times haven't been as great since the Olympics.

I just wanted to pitch up and not be scared to take on the opportunity to race some of these girls… I just wanted to come and see where I am personally and I didn't expect to walk away with any medal."
Despite Penny Heyns's phenomenal Olympic success and her numerous world records, the former breaststroker never won a medal at the World Championships. Schoenmaker was the first to do so in claiming 200m breaststroke silver at the 2019 event before Lara van Niekerk collected 50m breaststroke bronze last year.
This is the first time a South African woman has topped the podium at the event, however, and bodes well for Schoenmaker's Olympic title defence in Paris next year.
The Pretoria star is scheduled to be back in the pool for the 50m breaststroke heats on Saturday morning where Van Niekerk will also be in action.
Roland Schoeman returns to championships after 10-year absence
Meanwhile, the only other South African in action on Friday was 43-year-old Roland Schoeman who finished 50th overall in the 50m freestyle in a time of 22.87.
Schoeman was making a return to the championships after a 10-year absence.
"In terms of being happy with my swims, I am. What most people don't see is the behind-the-scenes," he said.
"What they view is something that happens on TV so it's very difficult to take into account the preparations and what happened. Given the fact that I have a partially torn rotator cuff, I think I'm on a good track.
"Part of the major growth that happened here was being able to allow myself to enjoy the moment and be a bit more kid-like and truly experience it in all its goodness.
"I would have loved to have been faster. I certainly think if the preparations were without a shoulder injury I could have been, but ultimately it's great feedback heading forward.
As for whether he will continue training in a quest to qualify for the next World Championships in Doha early next year and the Paris Olympic, the three-time Olympic medallist added:
"It certainly has motivated me. I think for the first time in a long, long time, since 2001 I would say, I'm loving every single second of the competition and all the experiences and it makes me hungry to experience it again.

"There's going to be a lot of work that needs to be done and refinement specifically so if it is something I am able to qualify for, I'll absolutely be going and representing our amazing country."
Source: TeamSA