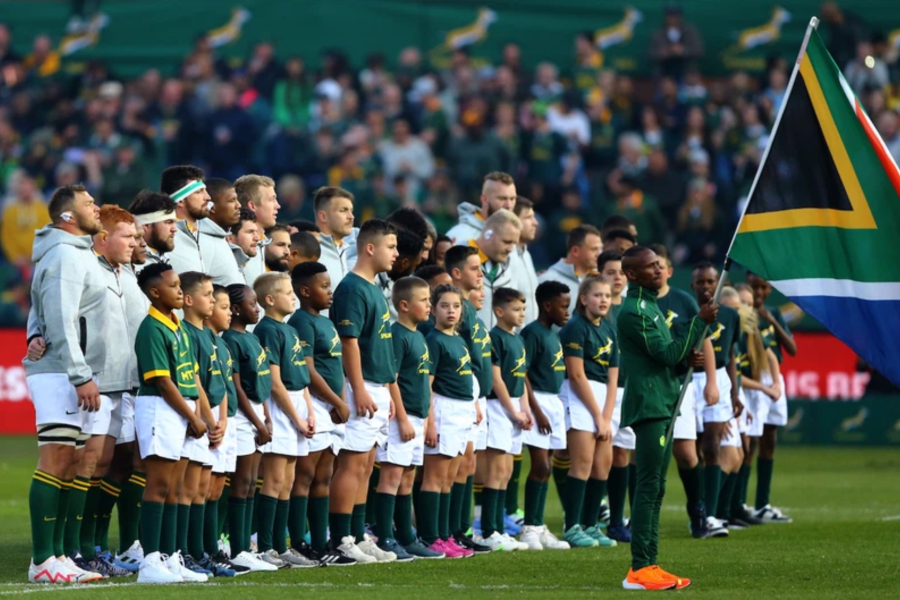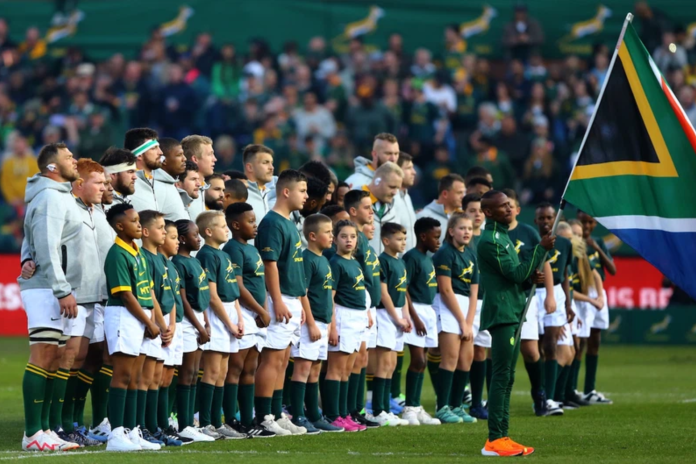 A Springbok anthem to "power the team and engage fans in a momentous rugby year" will be given its first public performance at half-time during Saturday's Rugby Championship match against Argentina at Ellis Park. This was confirmed in a statement by SA Rugby on Friday.
ALSO READ: Who will be the referee for Springboks-Argentina on Saturday?
The song Amabokoboko aka Sister Bokkina was launched on radio this week to rave reviews and the artist, Mgarimbe, will be on field at half-time to perform for the crowd. SuperSport will also broadcast the performance live during their match coverage.
The anthem is based on Mgarimbe's Sister Bethina – often cheekily dubbed as South Africa's second national anthem – but now given a Springbok makeover.
ALSO READ: World Rugby rankings: Where Springboks will stand after Saturday
THE SPRINGBOK SONG WILL MARK A SPECIAL MOMENT IN A WORLD CUP YEAR
Fans will hear shoutouts to members of the squad among the familiar beats as well as new content referencing life in South African and destination France.
"The response from everyone who has heard the song has been fantastic," said Marlon Kruger, SA Rugby's senior marketing manager.
"Sister Bethina has been part of our test match presentation since 2018, and is played straight after the national anthem, and it always gets the crowd going.
"We have taken the basic chassis and given it a green and gold makeover to bring it even closer to the team and send them to France with the sounds of South Africa ringing in their ears.
"Fans will be able to count the number of shoutouts to squad members and there are some lines relating to shared South African experiences that never fail to raise a laugh from first-time listeners.
"We'll be releasing three TikTok challenges to accompany the song – and it'd be amazing if they went viral in the way that Jerusalema by Master KG did.
"Mgarimbe and producer Kirk Krotz spent months finessing Sister Bokkina and we can't wait to see the public reaction."
The song will be released next week.
ALSO READ: Are these three surprise Springbok World Cup selections?