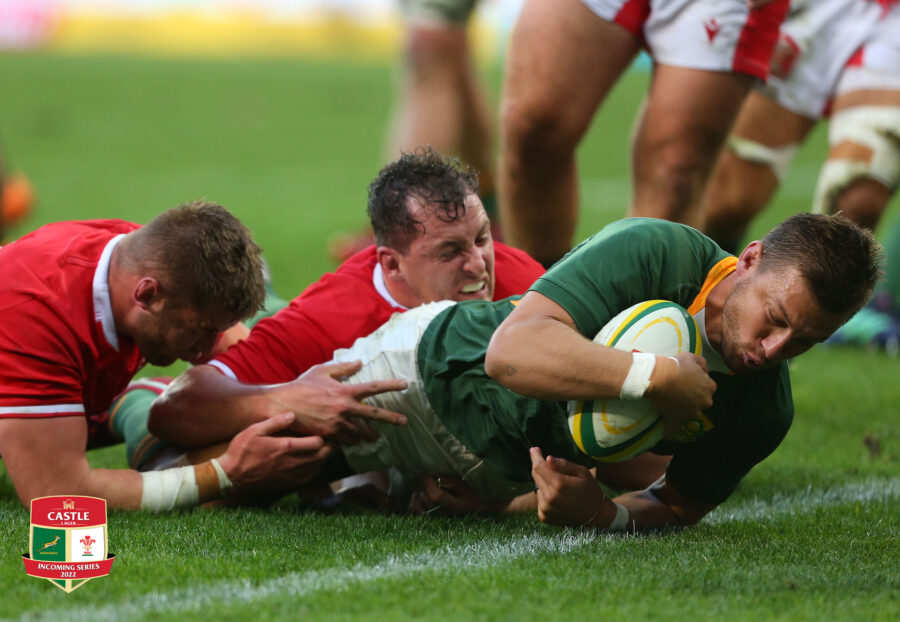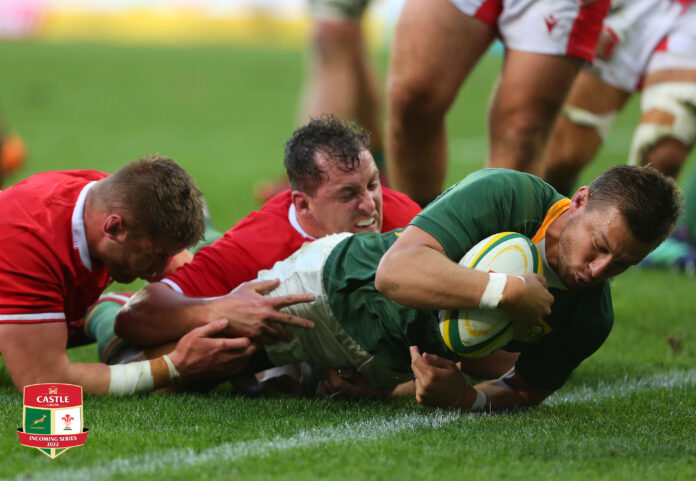 FIVE Springboks are currently sidelined with injuries. We bring you the latest update on each players Rugby World Cup chances.
MUST READ – CONFIRMED: World Cup dream over for this Springbok stalwart
Siya Kolisi, Handre Pollard, Ox Nche, Grant Williams, and Salmaan Moerat are all out injured.
We take a look at the status of each player's injury with just over a month to go before the Springboks Rugby World Cup title defense in France.
ALSO READ: SPRINGBOKS: FULL LIST OF PLAYERS AT RISK OF MISSING THE RUGBY WORLD CUP
KOLISI AND POLLARD TO RETURN IN THE RUGBY WORLD CUP
As things stand, Kolisi and Pollard are touch and go for the Rugby World Cup opener against Scotland.
Meaning, they are likely to miss the blockbuster World Cup warm-up match against New Zealand at Twickenham on Friday, 25 August 2023.
READ: LIST OF SPRINGBOKS LEAVING SA AND RETURNING AFTER THE RUGBY WORLD CUP
ALSO READ: SPRINGBOKS – PLAYERS WHO HAVE TO START IF WE ARE TO DEFEND OUR RUGBY WORLD CUP
Nienaber confirmed that both players stand a chance of missing the start of the Rugby World Cup in France.
"Hopefully, they'll make their returns before the World Cup commences, but if there's a possibility that they might only be available near the end of the tournament, we'll need to have a discussion again," he told SuperSport.
READ – OPEN LETTER TO NIENABER AND RASSIE: START THE BOMB SQUAD!
OX ON TRACK
There is positive news for Ox, with the agile and powerful prop well on track.
"Ox Nche is doing well, He is back in camp with us now and he probably needs four weeks, perhaps five, before he can play for us," Nienaber stated on SA Rugby just over a week ago.
READ: OPEN LETTER TO NIENABER AND RASSIE #2: DROP REGULARS, START KURT-LEE ARENDSE!
Meaning, he is now roughly 3 weeks away from a return to action.
Unfortunately, Moerat's injury has ruled him out. He was in a race against time to be fit, but Rassie Erasmus confirmed that even if he recovers in time, his lack of test experience will see him miss out.
UPDATE ON WILLIAMS AFTER CONCUSSION
The latest update on the Williams is that he will be out for up to two weeks.
"Grant was out cold so I think there is definitely concussion. I don't know the extent of it, but he will probably be out for at least two weeks," Nieneber stated on SARugbyMag.
ALSO READ: EIGHT SPRINGBOKS LIKELY TO BE GIVEN FINAL RUGBY WORLD CUP CHANCE VS ARGENTINA