NSRI Helps Horses to Safety Through Flooded Orange River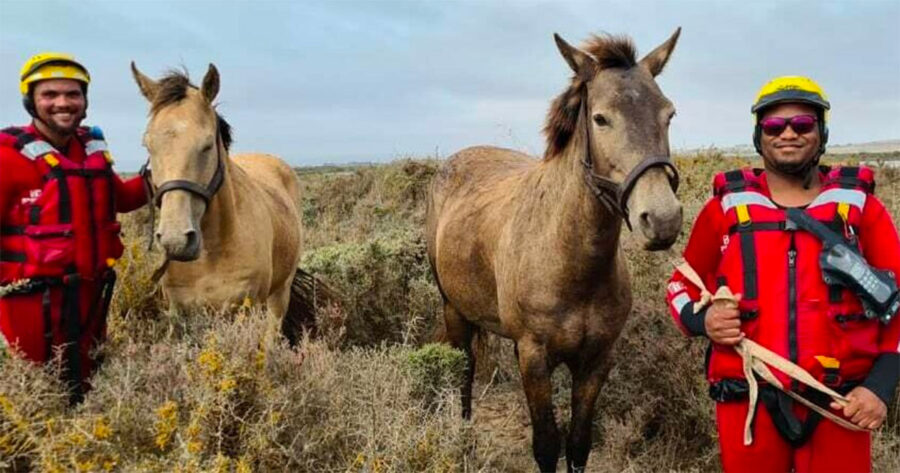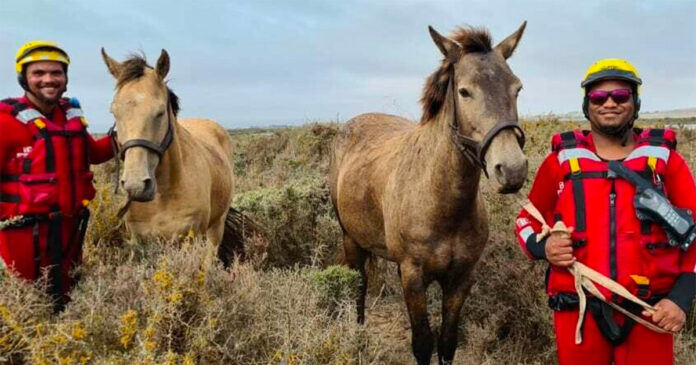 Heading in source content should remain active
Horses thrive on social interaction and companionship.
It is not recommended to leave a horse alone for long periods.
Ensure they are not left unattended for more than a few hours.
ALSO READ: What are the BEST horse breeds for new riders?
Older horses may need more frequent monitoring for health reasons.
Consult an experienced equine professional for advice on extended periods alone.
They can provide guidance for making the experience comfortable and stress-free.
HEALTHY STABLES
Provide a safe and secure environment: Ensure that the living space is free from hazards, such as sharp objects or toxic plants. Regularly inspect fences and gates to prevent escapes or injuries.
Fresh water and food: Make sure your horse always has access to clean, fresh water. Provide a balanced and appropriate diet, considering the horse's age, breed, activity level, and any specific dietary needs.
ALSO READ: What are the best first-time pets for your kids?
Exercise: Horses are naturally active animals and need regular exercise to maintain physical and mental well-being. Ensure they have access to a suitable exercise area, such as a pasture or a riding arena.
Companionship: Horses are social animals and generally benefit from companionship. If possible, provide a compatible equine companion, such as another horse or a donkey, to keep your horse company.
However, remember that not all pets get along, so careful introductions and monitoring may be necessary.
WHAT HORSE BREEDS ARE MORE INDEPENDENT?
Animals have their own unique personalities, so there's no one-size-fits-all answer.
Some breeds, like Arabian and Mustang, are known to be more independent.
ALSO READ: What are the worst dog breeds for a first-time dog owner?
These breeds may require less companionship to stay content.
Consulting an experienced equine professional can help you choose the best breed for your situation.
They can provide advice based on your specific needs and preferences.