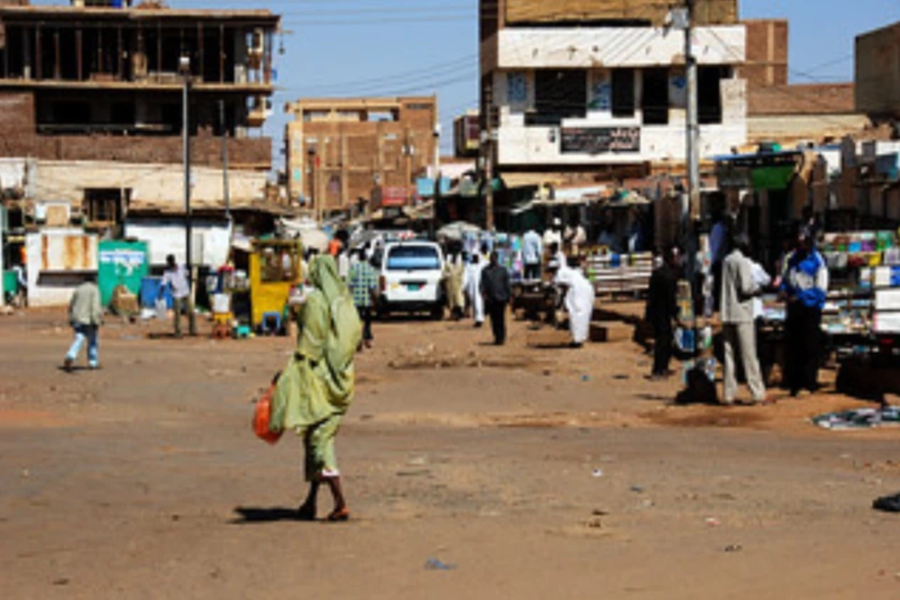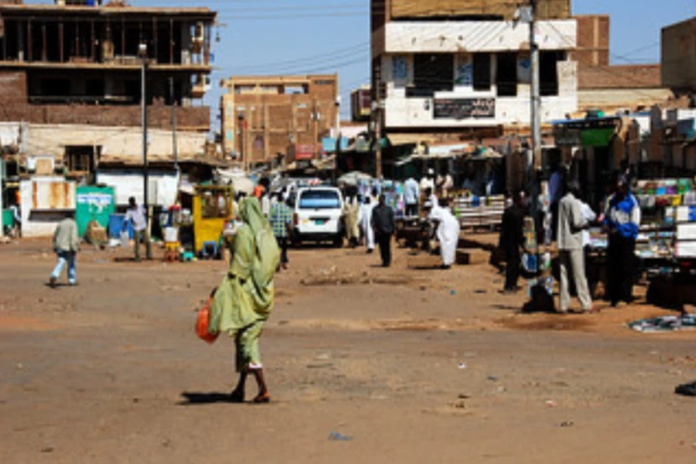 Dozens of Soldiers Killed as Paramilitaries Continue to Escalate Attacks in Khartoum
Dozens of Soldiers Killed as Paramilitaries Continue to Escalate Attacks in Khartoum: Rockets pummelled the Sudanese capital on Thursday 27 July 2023, witnesses said, as paramilitaries attacked a key air force base north of Khartoum and claimed to have killed and wounded "dozens" of soldiers.
Residents reported "heavy artillery shelling" and fighter jets overhead the northwest of the city, while drones belonging to the paramilitary Rapid Support Forces attacked the Wadi Seidna air base, witnesses told AFP.
ALSO READ: Khartoum air strikes, artillery barrages claim 16 lives
The RSF said in a statement it had "destroyed three fighter jets, as well as stores of weapons, military equipment and supplies", adding that its forces had "killed or wounded dozens".
Since April 15, Sudanese army chief Abdel Fattah al-Burhan has been locked in a war with his former deputy, RSF commander Mohamed Hamdan Daglo. #Dozens of Soldiers Killed as Paramilitaries Continue to Escalate Attacks in Khartoum
ALSO READ: Jamaica's netball captain claims she doesn't feel safe in SA
In West Darfur, witnesses said Thursday that "Arab militias supported by the RSF" had attacked the town of Serba, where local media said the ongoing onslaught — which began on Tuesday — had left civilians dead and houses burned. The fighting — concentrated in Khartoum and the western region of Darfur — has killed more than 3,900 people and displaced more than 3.3 million.
RESIDENTS REPORTED VIOLENT CLASHES
Residents of Nyala, the capital of South Darfur, reported "violent clashes" between the army, which currently controls the city's north, and the RSF, which holds the south. The violence in Darfur has triggered a new investigation by the International Criminal Court into alleged war crimes. More than 100 days of war have caused a humanitarian catastrophe, both within Sudan and in neighbouring countries to which 700,000 people have fled.
ALSO READ: Khartoum fight rages as residents see communications blackout
More than 240,000 people have escaped to Chad from Sudan's western region of Darfur, where civilians have been targeted for their ethnicity and entire towns have been destroyed. Over 2,000 arrived with "war-related injuries", Jean-Bosco Ndihokubwayo, the World Health Organization representative to Chad, told reporters on Thursday.
Ndihokubwayo warned of "serious malnutrition" facing thousands of children in refugee camps near the border, where 65 children "under five have died of malnutrition". The compounded effects of malnutrition and vector-borne diseases — an increased risk during Sudan's rainy season — could spell disaster for displaced populations.
ALSO READ: Sudanese fighter jet shot down as battles rage in Khartoum
CHOLERA OUTBREAK IN KHARTOUM?
Outbreaks of cholera and measles have already been reported within Sudan, with more disease outbreaks expected in the coming weeks after "all immunisation and vector-control activities have stopped," according to WHO Representative in Sudan, Nima Abid.
At least two-thirds of the country's hospitals are no longer in service, while the few health facilities that remain — themselves under attack — struggle to provide treatment for those who need it. #Dozens of Soldiers Killed as Paramilitaries Continue to Escalate Attacks in Khartoum
ALSO READ: Northeast Nigeria: Jihadists intensify attacks killing 32
Aid groups repeatedly complain of security challenges, bureaucratic hurdles and targeted attacks that prevent them from delivering much-needed assistance. Now in its fourth month, the violence shows no signs of abating after a series of violated US- and Saudi-brokered ceasefires led mediators to adjourn talks.
The Sudanese army said on Thursday its representatives had returned from the Saudi city of Jeddah, where they had been holding "indirect talks with the Saudi side" that failed to reach an "agreement on an end to hostilities".
A DELEGATION TO RESUME TRUCE TALKS
A Sudanese government source had said earlier this month that a delegation was in Jeddah to resume truce talks, which neither the RSF nor the mediators had commented on. Experts believe that both Burhan and Daglo have opted for a war of attrition instead of suing for peace, hoping to extract greater concessions at the negotiating table later.
Neither side has managed to seize a definitive advantage. An interior ministry statement said on Thursday that a police lieutenant general had been killed in an attack on a base earlier this month. 
IS THE POLICE LOYAL IN KHARTOUM?
The police remain loyal to the army in the capital, but in war-ravaged Darfur, policemen have been seen fighting alongside the RSF. Burhan came to power, with Daglo as his number two, in an October 2021 coup that derailed a fragile transition to civilian rule before the two men fell out in a bitter feud. #Dozens of Soldiers Killed as Paramilitaries Continue to Escalate Attacks in Khartoum
On Thursday, the Forces for Freedom and Change — the main civilian bloc ousted in 2021 — denied links to the paramilitary after one of the army's top commanders, Yasser Atta, this week referred to the civilian bloc and the RSF as "allies". In a statement, the FFC called Atta's claims "misleading" and reiterated its "condemnation of all violations by both parties".
bur/hc/srm