Niger: Five Things to Know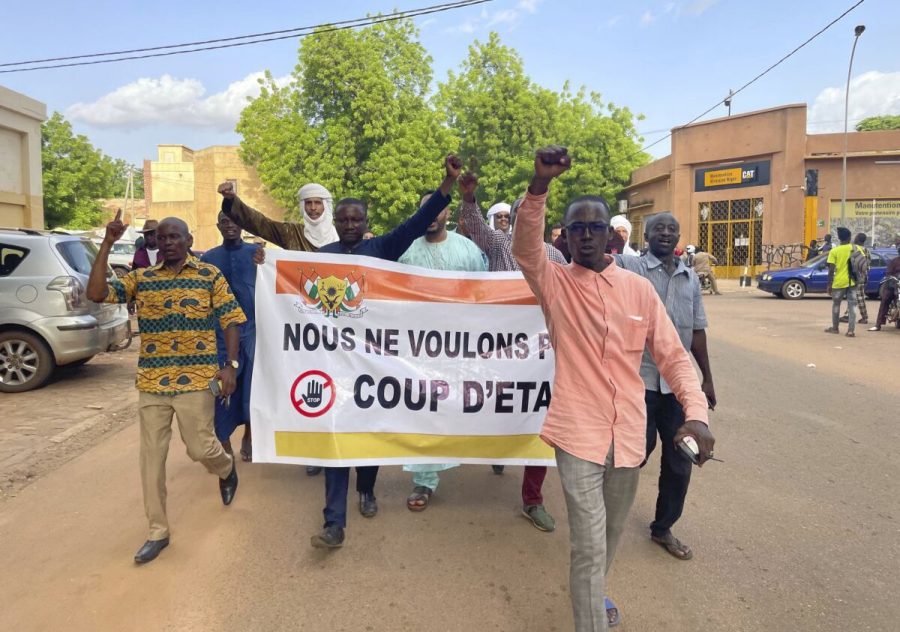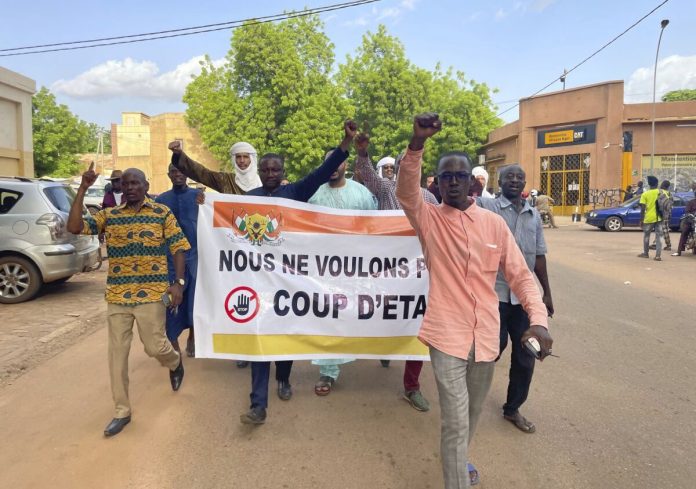 Here are five things to know about Niger, where the country's president was being detained by guards in what the African Union on Wednesday 27 July 2023 condemned as an "attempted coup".
Niger, a vast West African country that is two-thirds desert, is one of the world's poorest nations. Half of its 26.2 million people live in poverty, fuelled in part by the world's highest birth rate of 6.8 children per woman in 2021.
ALSO READ: Niger soldiers overthrows government under President Mohamed
NIGER LOSES HUGE SWATHES OF LAND
Like other countries on the southern rim of the Sahara, Niger is losing huge swathes of arable land to the encroaching desert, causing repeated droughts that worsen widespread hunger. It is part of Africa's Great Green Wall project, which aims to create an 8,000-kilometre-long corridor of trees and shrubs across the continent.
Niger has suffered from chronic political volatility since gaining independence from France in 1960. It has seen four coups in its history, most recently a February 2010 putsch which toppled then-president Mamadou Tandja.
ALSO READ: Niger's president Mohamed held in attempted coup d'etat
The country's first-ever democratic transition of power took place in 2021 when Mohamed Bazoum took the presidency after his predecessor voluntarily stepped down.
On Wednesday, disgruntled members of the Presidential Guard sealed off access to Bazoum's residence and, after talks broke down, refused to release him.
ALSO READ: Niger sees thousands fleeing country in fear of jihadists attack
Along with Sahel neighbours Mali and Burkina Faso, Niger is struggling with a jihadist insurgency that began in Mali in 2012 and spread across the region's highly porous borders.
The fighting against both Al-Qaeda and Islamic-State affiliated jihadists has come to within 100 kilometres of the capital. One of the deadliest attacks left 141 people dead in several hamlets in the vast desert region of Tahoua in March 2021, according to the official toll.
ALSO READ: West Africa shows how unity can create peace in the continent
FRANCE HAS STATIONED 1,500 COUNTER-TERRORISM TROOPS
US-backed Niger is an increasingly rare bastion of support for Western anti-terrorism operations in the region. France has stationed 1,500 counter-terrorism troops in the country after being booted out of Mali and Burkina Faso.
Niger has some of the world's biggest deposits of uranium, a key ingredient in the nuclear industry. France, which gets nearly all its electricity from nuclear plants, began mining uranium in northern Niger half a century ago.
The country has also become a small-scale producer of gold and oil. Most of the population, however, lives off farming. Northeast Niger is home to fabled towns of forts of salt and clay perched on rocks above the Sahara.
The origins of the "ksars" of Djado, a series of crenellated walls, watchtowers, passages and wells, remain a mystery. Niger is seeking UN World Heritage Status for the site.